Best Receivers & Integrated Amps to Buy Right Now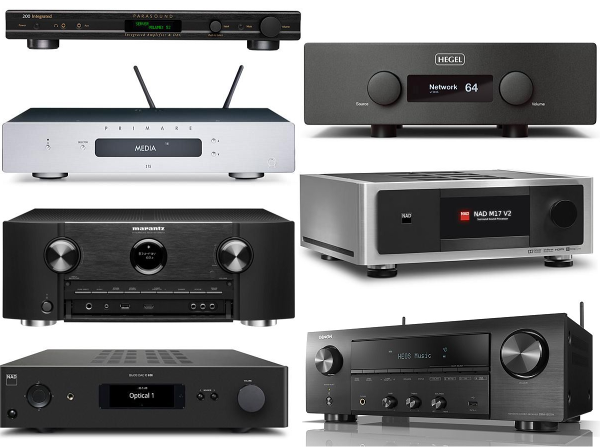 Home entertainment has become a focal point of our new (and, thankfully, temporary) life in lockdown. As we spend time digging into movie and music archives and watching
films that either never made it to theaters or had their box office runs cut short
, we've had plenty of time to assess and maybe even obsess over the performance of our AV setups. For those who have found room for improvement, we present 11 topnotch audio components for your consideration — all
Sound & Vision
Top Picks, including two 2019 Top Pick of the Year honorees. We've singled out integrated amplifiers and receivers for this roundup and included a top-rated network player/preamp, AV preamp/processor, and multichannel amplifier to round out the mix. Though most of the products featured here are model year 2019, all are currently available. Here's to hoping for an expeditious return to normalcy — and, of course, an awe-inspiring home entertainment system.
Receivers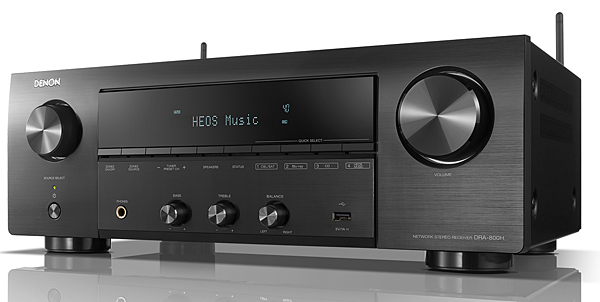 Denon DRA-800H Stereo Network Receiver: $499
If you need to bring a beloved two-channel setup into the modern age or are looking to assemble a second hi-fi system with a spare set of speakers, Denon's DRA-800H combines the best of the old and the new in an excellent sounding 100 watts/channel stereo receiver. Besides an AM/FM tuner and a host of familiar analog and digital audio inputs, it supports HDMI video switching, hi-res audio playback up to 32 bits/192 kHz, wireless connectivity (including AirPlay 2 and Bluetooth), and provides direct access to Tidal, Pandora, Amazon Music, and other music services through the Denon's HEOS multiroom platform. Reviewer Rob Sabin called the receiver "highly capable with music" with a "kick-ass AV platform for music and movies," which explains why the DRA-800H was one of our
2019 Top Pick of the Year
finalists in receivers. Available through Amazon for $488.75 with free shipping.
AT A GLANCE
Plus
Audiophile-quality sonics
Easy access to networked and internet-streamed music
Extensive HDMI switching
Minus
Non-backlit remote
Full Review Here (posted Dec. 24, 2019)
Pioneer VSX-LX504 AV Receiver: $999
With nine powered channels, the VSX-LX504 accommodates 5.1.4 or 7.1.2 speaker layouts and supports a roster of must-have features and immersive-surround technologies, including
IMAX Enhanced certification
for unlocking spectacular cinematic mixes created by IMAX. As reviewer Michael Trei put it, the LX504 "delivers many of the features you'd expect from a top-of-the-line model, but at a mid-level price. Add in powerful and detailed sound, and the result is a well- sorted receiver that I can recommend as the hub of a forward-thinking home theater." All reasons why the LX504 was a
2019 Top Pick of the Year
finalist in receivers. Available through Amazon with free shipping.
AT A GLANCE
Plus
IMAX Enhanced certified
Nine-channel amp for flexibility
Extensive wireless options
Minus
Limited crossover control
Non-illuminated remote
Full Review Here (posted July 3, 2019)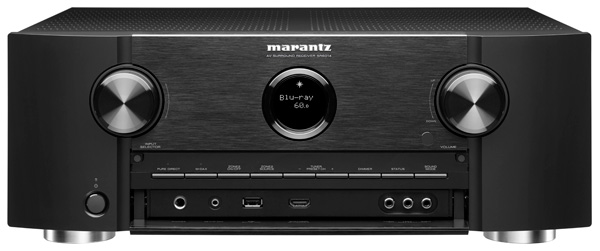 Marantz SR6014 9.2-Channel AV Receiver Review: $1,499
At about half the price of your typical flagship AVR, the SR6014 proves that it's possible to deliver topnotch sound at an affordable price without sacrificing key home theater and streaming features. Which is precisely why it was
Sound & Vision
's
2019 Top Pick of the Year in AV receivers
. You get eight HDMI inputs and a phono input, instant access to popular music streaming services, wireless multiroom capability via Denon's HEOS platform plus the wherewithal to drive a 7.2 surround configuration or a 5.2.4 Dolby Atmos or DTS:X setup with height speakers (7.2.4 with an external two-channel amp). The SR6014 is even equipped with
IMAX Enhanced
processing. Whether you're listening to music or watching a Hollywood blockbuster, the SR6014 honors the Marantz legacy.
AT A GLANCE
Plus
Punchy, music-friendly sonics
Flexible speaker configuration options
HEOS wireless streaming
Minus
Limited custom installation features
Non-backlit remote
Full Review Here (posted Oct. 9, 2019)
Integrated Amplifiers
OSD Audio Nero Stream-XD Integrated Amplifier with Studio5 Speakers $400 (as tested)
The Nero Stream-XD/Studio5 combo from California's OSD Audio is ready for hi-res audio action and supports wireless streaming via Bluetooth, AirPlay, and Wi-Fi with ready access to Tidal, Spotify, and other services via OSD's Player app. Which raises the question: Why mess around with over-priced all-in-one wireless speakers when you can get a component-based streaming setup with a pair of excellent bookshelf speakers for 400 bucks (the Stream-XD integrated amp is $230 on its own). A finalist in our
2019 Top Value Picks of the Year
, the system is dead simple to set up and is equipped with analog and digital inputs to accommodate wired setups. Add to that actual stereo imaging from an impressive set of speakers and it's quite a deal.
AT A GLANCE
Plus
Great value
Tidal, Spotify, and TuneIn streaming
Digital and analog inputs accommodate multiple sources
Minus
Treble-forward sound with some music
Coarse volume steps
No USB-DAC input
Full Review Here (posted Aug. 7, 2019)