Best Home Theater Speakers of 2019 (So Far)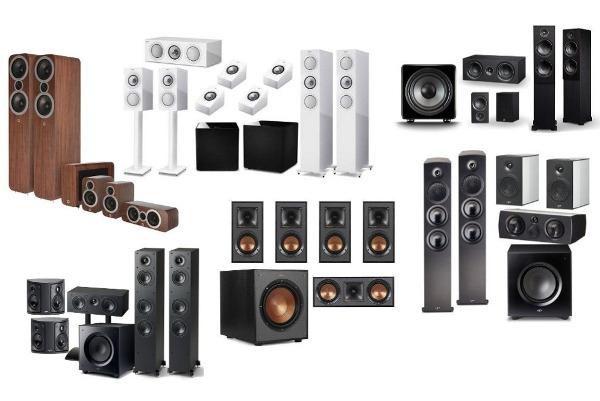 As we approach the midpoint of 2019, we've given our Top Pick blessings to a half dozen outstanding home theater speaker systems — from a value-busting 5.1 system from Klipsch that can be had for less than a grand to an audiophile-approved Dolby Atmos rig from KEF that costs 10 times as much. Two of the six systems netted our Top Value Pick designation for delivering excellent performance for the price.
Klipsch R-41M Speaker System: $996 (as reviewed)

If you think it's impossible to build a kick-ass home theater while spending less than a grand on speakers, think again. The Klipsch R-41M six-piece speaker system is a shining example of why we created the Top Value Pick designation in the first place. With movies, the 5.1-channel setup is fully capable of creating an atmospheric soundscape without sacrificing clarity in dialogue. And with music, it delivers the sort of lively, dynamic sound you'd expect to hear from systems costing much more. Enthusiastically recommended.
AT A GLANCE
Plus
Dynamic and lively sound
Good stereo and surround sound imaging
Minus
Requires careful setup for best performance
Basic black finish only
Q Acoustics 3000i Series Speaker System: $1,499

The 3000i "Cinema Pack" from Great Britain's Q Acoustics was made to order for our Top Value Pick designation. The tower-based setup sounds as good as it looks, which is to say very good, indeed — so good, that it made our
2018 Top Value Picks of the Year
list (it was reviewed in late 2018 for the February/March 2019 print issue). Veteran reviewer Dan Kumin dubbed the system a unique value and praised it for delivering the goods with music and movies. As he put it, "I was rewarded with big, impactful sound (with or without the 3060S sub), a satisfyingly deep presentation, and unfailingly crisp and intelligible dialogue."
AT A GLANCE
Plus
Rich, full-range sound
Fine imaging
Great-looking and nicely finished
Minus
Center-channel not a perfect timbral match with towers
Subwoofer output and extension does not fully complement towers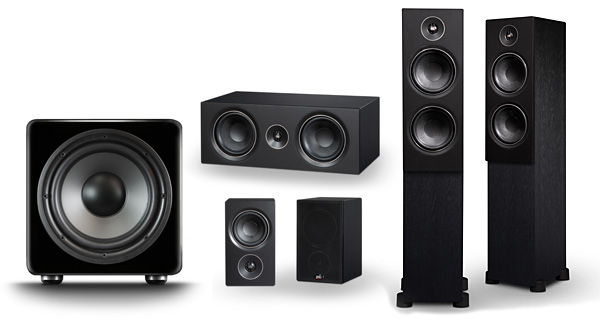 PSB Alpha T20 Speaker System: $1,800 (as reviewed)

Unlike most AV categories, it's not uncommon for good sounding speakers to remain in a company's lineup for years. Case in point is PSB's entry-level Alpha Series, which has been around since 1991 and is still going strong. Now in its third generation, the Alpha suite of speakers reviewed here in a 5.1 configuration won't win any awards for style but delivers a four-star subwoofer and impressive sound — whether you're listening to music or watching a movie. As reviewer Michael Trei put it, "The new Alphas are not the flashiest, biggest, or loudest speakers around, but they have a neutral sound and do pretty much everything well at a down-to-earth price."
AT A GLANCE
Plus
Neutral balance
Close timbral matching between models
Excellent value
Minus
Pedestrian styling
Basic finish options