Best Gear of December 2018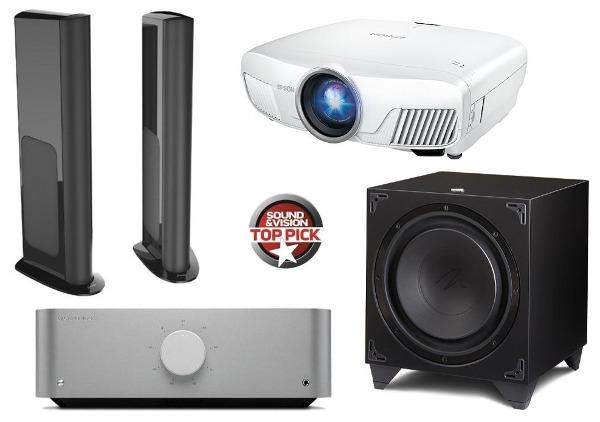 The editors of
Sound & Vision
would like to extend a heart-felt Happy New Year to all readers as we kick off 2019 by stepping back into 2018 briefly to revisit a handful of gems that may have gotten lost in all the holiday hullabaloo. Among them, a gift of sorts from the speaker connoisseurs at GoldenEar Technology, a no-holds-barred stereo integrated amp that looks as dazzling as it sounds, a super-sophisticated subwoofer that will delight inveterate tweakers, and a pixel-shifting 4K projector that delivers gigantic images with near perfect color for less than two-grand. May 2019 be prosperous and filled with the latest and greatest AV has to offer!
Cambridge Audio Edge A Integrated Amplifier: $5,000

Rather than throwing a big party, Cambridge Audio opted to celebrate its 50th anniversary with the celebratory Edge Series of meticulously designed stereo components. At its heart is the Edge A integrated amp, ready to deliver all the power you will need to drive almost any speaker and festooned with a versatile assortment of connections, including balanced and unbalanced preamp outputs and a hi-res-ready asynchronous USB input. Reviewer Dan Kumin ran the Edge A "all the way up to live, front-row levels with not one iota of sacrifice in transient edge and lower-octaves definition — not to mention depth, width, and image definition." What more can you ask for?
AT A GLANCE
Plus
Top-shelf sound reproduction
Enough power to handle nearly all loudspeakers
Price-no-object manufacturing and finish
Minus
Challenging input-identification ergonomics
No phono input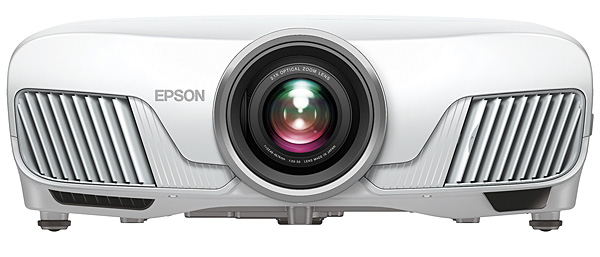 Epson Home Cinema 4010 4K PRO-UHD LCD Projector: $1,999
Affordable 4K projection is here! That could well be the rallying cry of Epson's new 4010 projector, a follow-up to 2017's Top Pick-designated
Home Cinema 4000
that delivers near-perfect color, good brightness and contrast, and an arsenal of useful setup features for just under two grand. If you're worried that it's not a "true 4K" projector — relying instead on Epson's 4K PRO-UHD pixel-shifting technology to achieve Ultra HD resolution — don't be. It's a mere technical fact that will quickly fade into obscurity when you light up the 4010 and settle in for movie night. As reviewer Al Griffin put it, watching the newly remastered 4K version of the sci-fi classic
2001: A Space Odyssey
was an "intense viewing experience."
AT A GLANCE
Plus
Extended color
Good brightness and contrast
Great value
Minus
Blacks could be better
High fan noise with picture optimized for HDR