Begin at the Beginning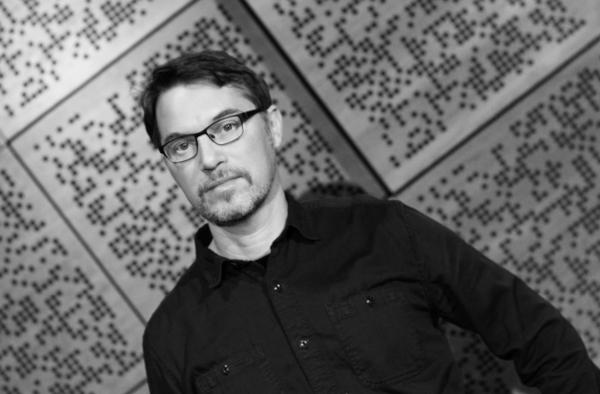 Who are you?
I'm Al Griffin, the new editor of Sound & Vision magazine. While readers might know my name from the Ask S&V column and from product reviews, my involvement with the magazine actually spans back to its formation. Let's begin at the beginning.
But before I do that, let me first extend thanks to my friend Rob Sabin, Sound & Vision's former editor-in-chief, for his stewardship of the S&V brand over the past five years. A man of many talents, Rob's experience includes editorial work, AV custom installation, and marketing. Rob has opted to pursue a new business venture, and I wish him all the best for the future.
Okay, back to me. My career in AV publishing started in earnest when I was hired as an associate editor at Home Theater magazine. The first product I reviewed for that mag was a Pioneer laserdisc player, which gives you an idea of how long I've been at this stuff. Next was a short stint at Video magazine -- a title that was merged with Stereo Review to form Sound & Vision, where I served first as a senior editor, and then as technical editor. When Sound & Vision eventually joined forces with Home Theater in 2013, I continued my work with the magazine as a columnist and reviewer.
What makes me qualified to be editor? Aside from my long association with the mag, there's little separation between my world and the one you see in S&V's pages. My main hobbies are listening to music and watching movies, and I can't remember a day when the situation was any different. In my free time, you'll find me either catching up on the latest rock, indie, electronic, jazz, and classical music releases, or checking out movies on disc and in theaters. Like many of you, I'm deeply concerned with sound and image quality, and regularly tweak my home systems to improve their presentation.
What changes will come to Sound & Vision with me at the helm? I plan to devote more space to covering music streaming and related gear. I also plan to add reviews of affordable stereo components to round out the mag's crack coverage of surround sound. The Entertainment section will get more in-depth coverage of classic movie and music titles, and the Features section will see more in-depth coverage of new AV technologies. And those are just a few of the enhancements I have in mind. Is there something in particular you would like to see more of in S&V? Drop me a line at editor@soundandvision.com and let me know your thoughts!