The Beatles Love—Apple/Capitol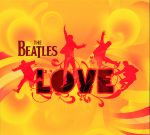 We've all made mix "tapes" of our favorite tunes, and now the Beatles' producer, Sir George Martin, has made his—
Love
was conceived for the Cirque du Soleil Las Vegas stage show. Or perhaps
Love
was inspired by the infamous Danger Mouse/Jay-Z mashup,
The Grey Album
, but, whatever the reason, I'm thrilled with
Love
, it's all you need, after all.
While Love is available as a CD, Home Theater readers will probably go for the two-disc, CD and DVD-Audio, 5.1 channel, 96/24 high-resolution set (that also features Dolby and DTS surround). The disc's 26 tracks were mixed and created from countless samples, drawn from the Beatles' original multitrack master tapes. That advantage makes all the difference and gives the music a sound and room-filling dimension no previous mash-up can touch.
Highlights include George Martin's newly recorded string arrangement for an acoustic version of "While My Guitar Gently Weeps." After the solo harpsichord opening for "Lucy in the Sky With Diamonds," the tune stays true to the original arrangement, but the remix brings out previously unheard details in the orchestrations and Ringo's drums. The "Lady Madonna" deconstruction includes bits of "Hey Bulldog," while "Within You Without You" morphs into "Here Comes The Sun," and John Lennon's a cappella "Because" swirling across five speakers is more beautiful then ever.
I'll concede that some of the remixes are musically tame, but Love's surround mix and newfound resolution enhancements are more consistently rewarding and make the music sound new all over again.