Audio Time Machine: The Garrard 401 Spins Again
This spectacular stereo specimen is a new arrival from New Jersey-based
vintage audio specialist
SkyFi Audio. Introduced in 1965 and produced until 1976, the Garrard 401 turntable — and its predecessor, the Garrard 301 — were designed and built in the U.K. and exported around the world. As a testimony to their build quality, the sister turntables were also used by the BBC and European radio stations.
Featuring a gorgeous, custom palisander plinth, SME-309 tonearm, and electronic strobe upgrade, the 401 was refinished in a black powder coat and restored to like-new condition by renowned British restoration firm Grail Audio. Worn components were replaced and the vintage table was brought up to spec. SkyFi says the 401 is one of the best-looking pieces of vintage gear it's come across with its stunning piano-gloss-on-wood finish.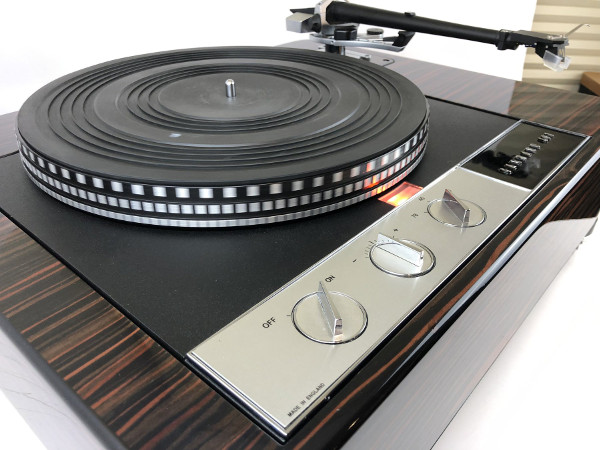 The custom-fitted strobe uses LEDs to create a bright and stable strobe effect. "We have also wired the strobe electronics to turn on with the power of the table for ultimate convenience," SkyFi said, noting that the table has also been upgraded with a removable power wire socket (a basic cable is included).
The SME 309 tonearm includes the original box and accessories. A cartridge is not included but SkyFi has list of recommendations to consider as the final touch to getting this beauty back in action. They will even mount and calibrate the cartridge for out of box operation. What will it cost to own this prized audio possession? A cool nine grand.
For more information, visit skyfiaudio.com.