Atmos Lang Syne: The Ten Best Immersive Audio Tracks of 2022
Where did all the time go? Time, flowing like a river. Time is on my side (yes it is). Time to play B-sides. Are you eye-rolling at all my lyrically borrowed time comments yet? Anyway, it's high time to take stock of what we've heard and what we've learned this past calendar year, seeing how a) time flies, and how b) time is indeed all around us—just like the best Spatial Audio and Dolby Atmos mixes are, in fact.
With all this time sensitivity in mind, it seems to be the exact right time (last one, I promise) to comprise my Top Ten list of the best immersive audio tracks of this past year. As always, I've thoroughly spec'ed and checked all of the tracks I've selected here by way of my personal deep-dive listening sessions on both my home system and headphones alike. You'll find each and every one of them amidst the cavalcade of Made for Spatial Audio and Dolby Atmos tracks within the ever-expanding immersive audio libraries on Apple Music Unlimited, Amazon Music, and Tidal.
Enough with all the time-wasting—here are my choices for the ten best, thoroughly immersive audio tracks of 2022, which are, in reverse order from 10 to 1. . .
10. JON BATISTE: "I NEED YOU"
Jazz multi-instrumentalist Jon Batiste's March 2021 passion project We Are was the surprise winner of Album of the Year at the 64th Annual Grammy Awards in early 2022—but to these ears, this multi-layered, genre-defiant album displays the best of all musical worlds. Here, the jump-blues head-bobber vibe of "I Need You" shines an even brighter light in Dolby Atmos. Endea Owens' double bass sets the tempo down the middle as Batiste's piano lines go to the right and their counters get split to the left, with slightly left-of-center percussive claps just a tic ahead of the tambourine that's only a bit right of center before Batiste's vocals enter somewhat upwards in the center lane of the field. Batiste's vocal continues to hover around the center until he gets to the end of the verse, as the continual enunciation of the word "you" moves incrementally further to the right with each successive repetition. His vocal then takes on a guttural, throaty quality as he lists his youthful wishes, with a "woo" or two (or three) buried just behind it. When the fuller Rhodes solo kicks in over to the left, Batiste's revival roots kick in as he vocalizes his in-the-moment encouragement throughout the field. An all-too-brief alto-saxophone run (also courtesy of Batiste) emerges center-left near the end until his recurring "you" takes it all home to the final, resonant cymbal hit. I think I need a few more spins of this beauty to truly soothe my soul.
9. NELLY FURTADO: "I'M LIKE A BIRD"
Portuguese-Canadian songstress Nelly Furtado hit the Top 10 back in 2000 with her sultry debut single "I'm Like a Bird," a deceptively melancholy flight-of-fancy kiss-off of sorts now nestling on her current Best of collection that soars even higher in its Spatial Audio form. The song's dramatically programmed, Mellotron-inspired opening is spread wide across the stage, at first unfolding like an homage to some of the most legendary progressive bands of yore. Then Furtado changes the song's direction completely by entering the fray right down the middle with her sinewy opening line, "You're beautiful / That's for sure." Listen for how Furtado warbles her way through the now multi-syllabic word "through" and the way the Mellotron figure returns behind her in the mix in the song's back half. The more she repeats the chorus lines, the higher and wider she ascends. Indeed, this "Bird" flies true and free across the skies and fields in Atmos.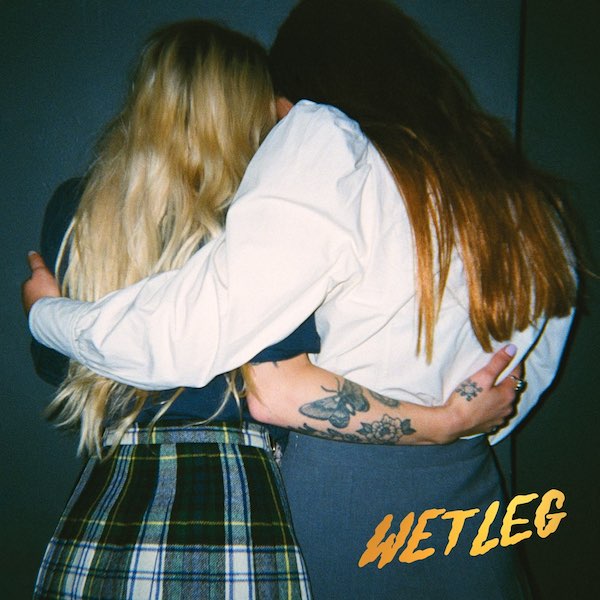 8. WET LEG: "CHAISE LONGUE"
British indie-rock sensations Wet Leg made quite a splash with their deadpan and earnestly quirky June 2021 debut hit single "Chaise Longue." Now a key component of this dynamic duo's full-length, self-titled April 2022 debut album, "Chaise Longue" gets to stretch its compositional legs that much more in Atmos. The opening drum beat starts off to the left, quickly moving to the center and back before it abruptly stops. The drums then return at a higher volume, with an insistent bassline in tow, both of them right down the middle before lead vocalist Rhian Teasdale enters center left, a brief pause between each of the first five words she utters, "Mummy, Daddy, look at me"—before adding the kicker, "I went to school and I got the big D," the latter words veering far off to the left. Later on, the music drops out and the title phrase is repeated in the middle (though sometimes somewhat center right), backed only by the kick drum before the full band returns to carry the slightly shifting title-phrase momentum to the final, resonating cymbal hit. Regardless of how your muffin is buttered, and/or by whom, Wet Leg's infectiously cheeky "Chaise Longue" reigns supreme as one of my tip-top gams-tastic immersive audio tracks of the year.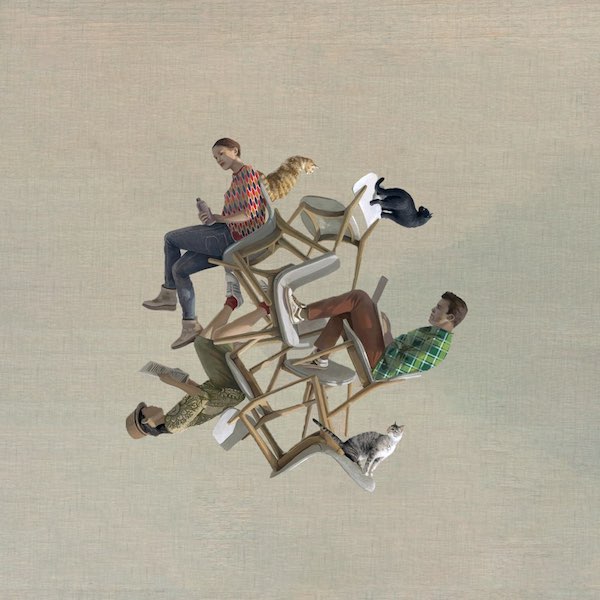 7. TEARS FOR FEARS: "RIVERS OF MERCY"
It only took Roland Orzabal and Curt Smith, a.k.a. the twin towers of Tears For Fears, 18 years to follow up what was thought to be their final album (September 2004's Everybody Loves a Happy Ending), but February 2022's The Tipping Point might just be the release that resides at the apex of four decades' worth of their creative push-pull partnership. (Go here to read my early 2022 interview with Orzabal about the making of the new album and his thoughts about TFF's long penchant for serving up great surround sound releases.)
The Tipping Point is chock full of stellar Atmos mixes—turned in by the ever-indefatigable Steven Wilson—but the track with the greatest depth from top to bottom is Orzabal's six-minute ode to potential forgiveness, "Rivers of Mercy." It's a marvel of mood-balancing, as impassioned vocalist Orzabal emerges just right of center on the second verse, rolling slightly left and then back again with the next line as new percussion, guitar, and piano take over the support role. "Drop me in rivers of mercy" may in fact be the prayer we all need right about now, as each impassioned reading of that line resides in the heavens, just as it should. Also, fair warning—be prepared for the ramped-up, all-in, all-around, truly majestic volume swell that dominates the song's back half. "Mercy" is clearly in tune with the tenor of the times.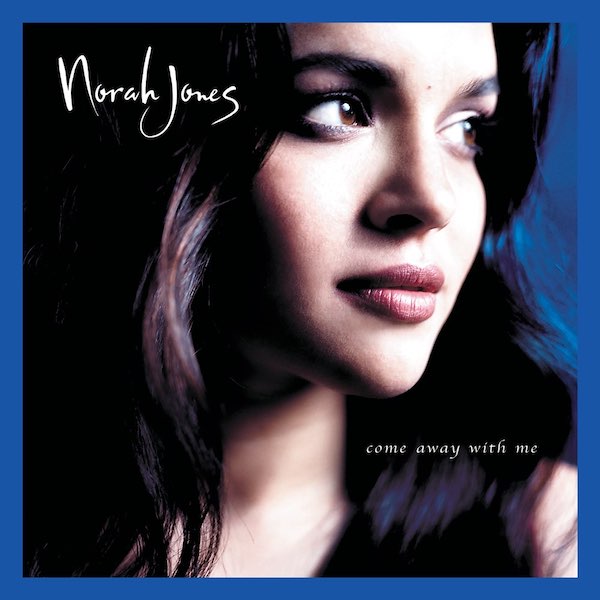 6. NORAH JONES: "DON'T KNOW WHY"
Can it really be 20 full years since singer/songwriter/piano ingenue Norah Jones burst on the scene with her stunning, multiple-Grammy Award-winning February 2002 debut album, Come Away With Me? (Yep, it can!) The immediate impact of its lead-track sensation "Don't Know Why" is what sealed Jones as the real deal in the first place—and it mesmerizes the ears (and soul) even more fully in its Dolby Atmos incarnation. "Why" opens with a solid bassline and brush drums right down the middle, with guitar figures supplied by the song's composer, Jesse Harris, trading riffs amongst themselves across the soundfield. Jones' own piano lines are slightly back in the mix here, the ensuing instrumentation foreshadowing the melody of the eventual chorus before she even gets to singing her first vocal lines, "I waited 'til I saw the sun / I don't know why I didn't come." Her wholly engaging, breathy vocals are fully out front at this point in the mix, a stunning reminder of how a true star was literally born in the span of 20 seconds. For all of the above reasons and more, you and I both know exactly why "Don't Know Why" is duly anointed as one of the best immersive audio tracks of the year.
5. OMAR APOLLO: "INVINCIBLE (FEAT. DANIEL CAESAR)"
Mexican-American singer/songwriter and DIY success story Omar Apollo makes a strong splashdown with "Invincible," the deeply soulful, lovelorn lead single from his April 2022 full-length album, Ivory—and it's a track made even more Teflon in the Atmos arena. The measured intro guitar line takes root center left, and I just can't get enough of the resultant amp buzz and hum that goes right along with it down the center. Featured guest Daniel Caesar drops the opening falsetto salvo "If I were to go" from on high, the counter harmony vocal initially nestling over to the left before floating right. Apollo shoots out of a cannon halfway into the track with an impassioned rapped section, his flow swirling across the plane from right to left as Caesar continues to do his higher-up thing behind the main action, soon enough returning to the forefront with layered wailings to keep it all invincibly interesting. "I'm not invincible," Apollo admits at one point—but, imo, his truly fresh approach to this earworm-inducing track is pretty bleepin' hard to beat upon repeat listens in Spatial Audio. Truth is, "Invincible" is one of the most unexpectedly exciting new tracks I've heard this year, resulting in Omar Apollo now having a prime pole position in my Top 5 fave immersive audio tracks of 2022.
4. THE DOORS: "RIDERS ON THE STORM"
A veritable houseful of tracks by L.A. legends The Doors came onto the Dolby Atmos marketplace earlier this year and, being a consummate fan of the legendary envelope-pushing '60s band, I just had to check them all out, most especially one of my absolute favorite tracks of theirs—"Riders on the Storm," the last cut on Side 2 of their April 1971 swan song of sorts, L.A. Woman. "Storm" literally takes to the skies in Atmos, even higher than it could have ever achieved before. A veritable pounding sheet of rain comes out of the clouds as drummer John Densmore's insistent cymbal taps arrive center left before moving slightly across midfield and back, with guest musician Jerry Scheff's bass line falling over to the right, and Ray Manzarek's masterfully sprinkled Rhodes piano lines wafting fully across the stage before perching mostly on the left side. Vocalist/shaman Jim Morrison enters center right to begin the first part of the title phrase "Riders on" before "the storm" shimmers over to the middle and up on high. Robby Krieger's counter tremolo guitar riff joins in next, far over to the right. Morrison continues high in the middle, a whispery echo of each vocalized line following a millisecond behind him. Eerie and atmospheric, but in all the right ways. Clearly, "Riders on the Storm" has stormed its way to the forefront of what immersive audio has to offer.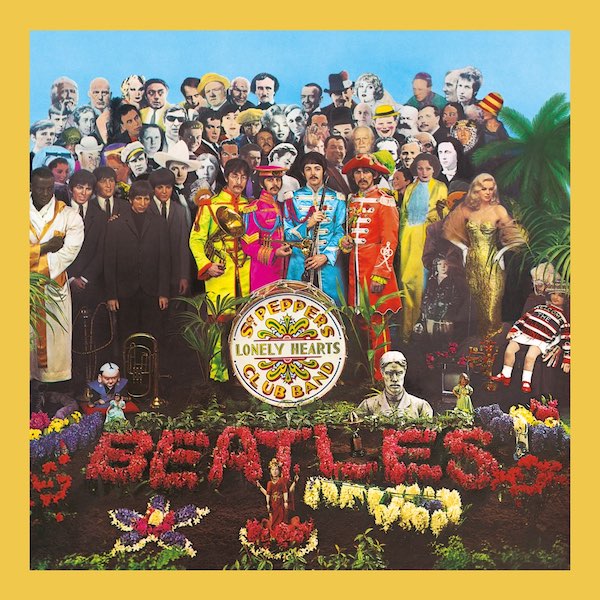 3. THE BEATLES: "LUCY IN THE SKY WITH DIAMONDS (REMIX)"
The phrase "immersive audio" and the name of producer Giles Martin are practically synonymous terms these days, and his magic Atmos touch is out in full force on "Lucy in the Sky With Diamonds (Remix)," an updated Spatial Audio take on this most head-trippy of tracks from The Beatles' truly seminal June 1967 masterpiece, Sgt. Pepper's Lonely Hearts Club Band. John Lennon's proto-psychedelic spin on an Alice in Wonderland-like scenario by way of a phrase his young son Julian coined for a drawing he made, "Lucy"—by definition alone—deserves to be heard way up in the clouds as much as possible, and Martin's wide-open mix does not disappoint in that regard. The opening, effects-laden Lowrey organ lines played by Paul McCartney establish the track's dreamy-trippy vibe all across the field. When John Lennon arrives at the knew-it-was-coming line "so incredibly high," this is where Spatial Audio shows its true mettle. In Martin's admittedly brilliant 5.1 mix of "Lucy" on the Blu-ray included in the 2017 50th anniversary box set for Pepper, the height of this lyric can really only go as far up in the plane as allotted—but out here in the most masterful Appleland of Atmos, the height ceiling is, well, literally the true ceiling of whatever room and/or headspace you just happen to be in at the time you're listening to it. Truly, the sky's the limit for "Lucy" in Atmos. (Go here to find out what Martin told me about mixing The Beatles' seminal August 1966 album Revolver, one of the key precursors to "Lucy," in Atmos.)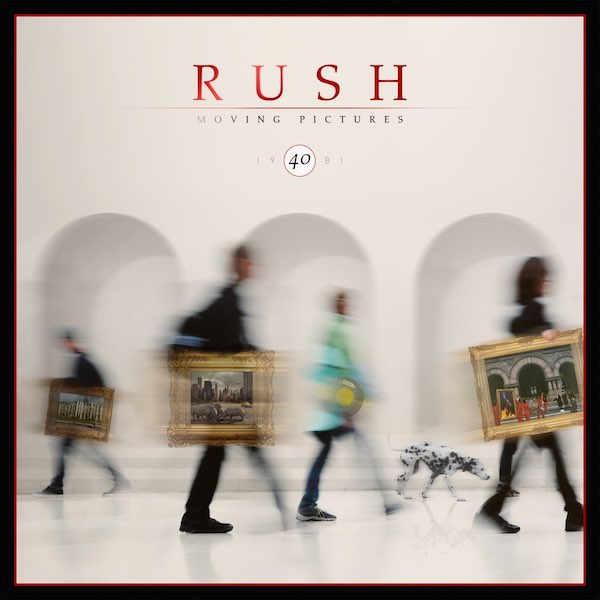 2. RUSH: "VITAL SIGNS"
Spoiler alert: Rush's February 1981 masterpiece, Moving Pictures, is my personal No. 1 favorite album of all time, so I was very much looking forward to hearing the entire album in its full glory in Atmos. And it was well worth the wait, for the overall MP Atmos mix, done by noted producer/engineer and longtime Rush associate Richard Chycki, is the stuff dreams are made of in immersive audio. (Go here for my in-depth feature on the making of Moving Pictures in both its stereo and Atmos forms.)
Each track on Moving Pictures is worth multiple Atmos listening sessions all on their own, but I've chosen to focus my aural sights on the final cut at the end of the record—"Vital Signs," a song that connected the legendary Canadian trio's time-signature-challenging past with their synth-prog future. A swirling synth line fades in from left to right and back again as Alex Lifeson's ostinato lead-guitar riffing pops in and out of each channel until drummer Neil Peart makes his full impact known up the middle, his latent cymbal hit resonating until Geddy Lee's percolating bassline burrows from the center to center left. Lee's first vocalized lines, "Unstable condition: / a symptom of life," enter up on high, as Lifeson's guitar stabs continue to move all about with Peart's deft cymbal work super-crisp in and around him, the emphasized snare hits deep and true down the middle.
The tighter, snappier character of Peart's ensuing snare rolls back in the mix just ahead of Lifeson's more aggressive, more spread-out, multi-layered guitar musculature, and Lee's bassline is more centered. You should be able to sense Peart's physical movement across his kit—and the height relationship of just how he does it all—during his second isolated drum fill. Leave out the fiction, the fact is I have absolutely no mixed feelings here whatsoever—Rush's truly forward-thinking, function-and-form-bending "Vital Signs" is hands-down one of my Top 2 immersive audio tracks of the year.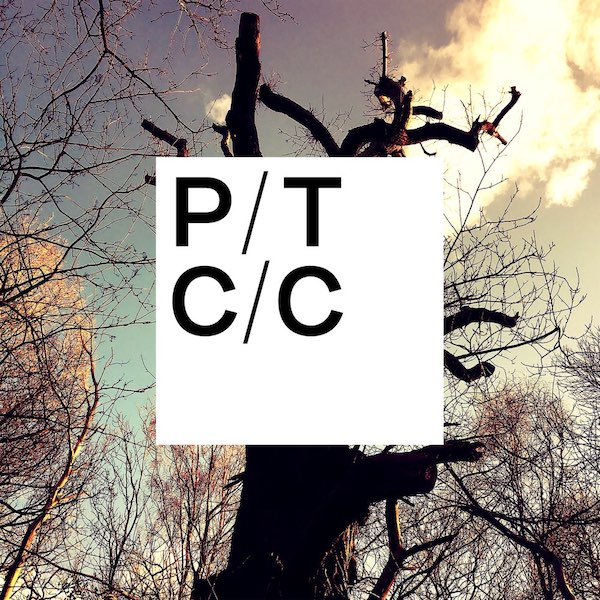 1. PORCUPINE TREE: "HARRIDAN"
If you haven't yet checked out "Harridan," the lead track from Closure / Continuation, the Porcupine Tree reunion album of sorts released back in June 2022, then you're in for a visceral treat. Ostensibly the bastard child of PTree's "Time Flies" (the 11-minute decades-spanning linchpin track from September 2009's The Incident) and Steven Wilson's solo magnum opus "Luminol"—the 12-minute opening cut from February 2013's The Raven That Refused to Sing (and other stories)—the eight-minute "Harridan" hits on all the hallmark gear-shifting points that made PTree one of the most revered post-prog bands at the turn of the century, and beyond. (Go here to read my insider story on the making of the C/C album and how it's one of the best all-out Atmos listens you'll experience this year, or any other.)
Truth be told, the now three-piece British collective (bassist Colin Edwin is not involved in this return engagement) chose the exact right track to debut in its Spatial Audio glory a half-year-plus in advance of the full album release to remind us all why they occupy the mindshare they do. Churning bass from Wilson (reminiscent of the performance style of his oft-preferred go-to solo-band bassist, Nick Beggs) kicks it off, and his own echo-laden vocals further the gambit before alternating into an ethereal falsetto—a vocal choice he used to great effect on his January 2021 solo masterpiece, The Future Bites. (For more on how that album makes its mark in Atmos, go here.)
Full-channel, all-in volume swells punctuate all the choruses, so be prepared to receive those blasts. The middle break slides into a brief acoustic reverie before multi-layered, height-challenging dark-metal doom riffage reiterates why PTree are masters of many disparate genre choices. Richard Barbieri's always clever keyboard accents waft in and out of the mix at all the right moments (and sound levels). Meanwhile Gavin Harrison's animated, pace-flexing stickwork helps lay further claim to his being anointed modern rock's premier kitsman, now that Rush's Neil Peart is no longer with us.
"You can only save yourself," intones Wilson early on in the track, and this hardcharging "Harridan" most definitely serves to save us from the winter doldrums, with nary a doubt. For all the reasons detailed above, along with many other ether-filling elements of seemingly endless aural wonder, make "Harridan" my hands-down No. 1 immersive audio track of 2022.
Related:
HOW TO GET THE MOST OUT OF SPATIAL AUDIO
For more about the specs, gear, and setup options you'll need to experience the very best of the ever-expanding Apple Music universe of fully immersive Made for Spatial Audio Dolby Atmos mixes, go here.
FURTHER LISTENING
Still want more Made for Spatial Audio options to listen to besides these ten truly toppermost immersive tracks? Go to Apple Music: Spatial Audio Relations to get an additional all-channel fill.