The Atmos Branch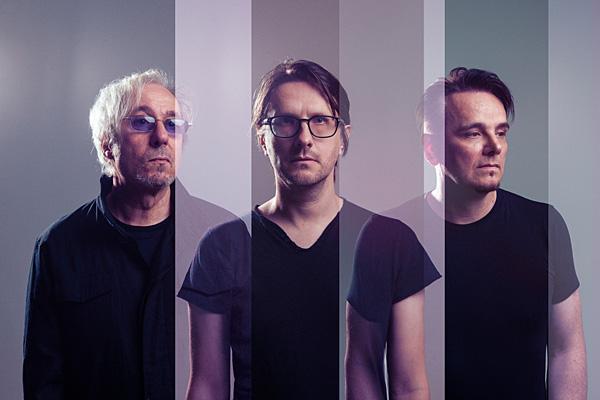 Porcupine Tree music and Dolby Atmos are nothing short of a mixing match made in heaven. To be more specific, the post-progressive British collective and the burgeoning immersive surround format are a match made in the height and side channels. Listening to Closure / Continuation (Music For Nations/Sony Music), Porcupine Tree's first album of all-new music in over 12½ years by way of its unabashedly mind-boggling Atmos mix — a mix courtesy of Steven Wilson, the band's leading force and the unchallenged king of 360-degree music-making and music-mixing — one can't help but marvel at how this still-growing format now has an official milestone mix showcasing everything it can be, and more.
"Everyone is doing Atmos now, but we're all still learning about it at the moment," allows Wilson. "What works? What doesn't work? Everyone has an opinion about what Atmos should be, but obviously — and you know this, from talking to me about it many times before — I like to be quite aggressive with my use of the surround field. That was always the case in 5.1, and it's only been magnified now that I'm working with 7.1.4 in my studio. There are a lot of things to consider about trying to keep a mix cohesive, whilst also making it an incredibly three-dimensional experience for the listeners."
With that statement, Wilson has succinctly described exactly what he's realized in Atmos for all 48 minutes of the seven songs that comprise the aforementioned Closure / Continuation (or C/C, for short). This quantum aural leap beyond the outer limits of the Atmos stratosphere is no surprise, really, given how Wilson had already taken broad strides in the way he mixed not only his own January 2021 solo album The Future Bites in Atmos (see Steven Wilson Is a Hi-Res Man of the People for more on how that mix came to pass), but how he tackled Tears for Fears' February 2022 comeback album The Tipping Point. Wilson feels the Tipping Point song "Rivers of Mercy" is "a future classic," but based on what elements of that song appear in the height channel in Atmos and how well they reflect the track's inherent emotional complexity, I happen to think the future is now.
Not only that but, believe it or not, Wilson also did an Atmos mix for KISS and their March 1976 blockbuster Destroyer, for inclusion in that album's 45th Anniversary 4CD/1BD Super Deluxe box set released in late 2021. "You'd never have expected me to do that one," Wilson concedes. "Honestly, it's not a band I ever would've thought to do in surround or Atmos myself, but their management came to me. And it sounds great! It's fun. It's a fun record." I totally agree. Destroyer is a fun record, and you haven't lived until you've heard "Detroit Rock City," "God of Thunder," and, yes, even "Beth" in Atmos.
Given the breadth of Wilson's handiwork and other adventurous Atmos mixes readily available in a number of historical box sets and select new releases over the past few years, as well as the ever-growing availability of Atmos choices on streaming services like Apple Music, Amazon Music, and Tidal, what you'll hear when you cue up Closure / Continuation is only the beginning of where Atmos mixes can, and will, go.
Time Flies
Before we delve deeper into the making of Wilson's amazing C/C Atmos mix, some facts do need to be laid down as to how Porcupine Tree came back from a state of limbo most people, myself included, thought was left behind a fully closed door. After the band's exhaustive 2010 world tour in support of their sonically challenging September 2009 concept album The Incident, Porcupine Tree essentially called it quits. The four core bandmembers — guitarist/vocalist Wilson, drummer Gavin Harrison, keyboardist Richard Barbieri, and bassist Colin Edwin — began doing their own respective things in the interim, some of them working together on each other's solo projects and/or other occasional intersecting collaborations.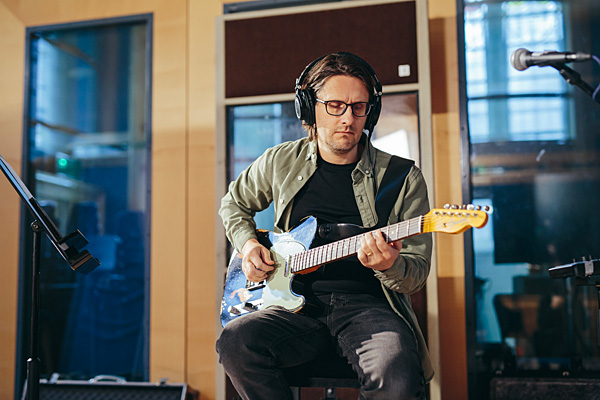 Though the band never said they were 100 percent kaput outright, as time went on, it was assumed Porcupine Tree was officially in the rearview mirror. However, Wilson and Harrison had already begun collaborating together on potential Porcupine Tree music as early as 2011, albeit in a fashion very much under the radar. "The drums are always the most complicated thing, so traditional band jams, writing sessions, and some rehearsals over the years took place at my studio," Harrison notes. "Steven would come around since we live near each other, and I had a lot of downtime to work on my performances. We had no deadline. We knew when the songs were ready."
Eventually, Wilson and Harrison reached out to Barbieri so he could join in and add his own signature keyboard sauce to what they were laying down together. "When I come in, I'm not there to jam — I concentrate more on adding the atmospheric and textural side of things," Barbieri affirms. It should be noted that Edwin did not participate in this band revival, so Wilson plays all the bass parts on C/C himself, technically turning Porcupine Tree into a power-prog trio of sorts. (That said, the band will be enhanced by guitarist Randy McStine and bassist Nate Navarro during the fall 2022 tour in support of the new album.)
The Creator Has a Master Tape
Wilson and his PTree cohorts are no strangers to giving their fans exactly what they want when it comes to offering a myriad of collectible (and mostly quite playable!) physical release options, and C/C serves up just about any format you could imagine. To wit: C/C is available via a standard seven-song CD; 2LP 180-gram vinyl (in black, white, gold, and silver); 3LP deluxe 45rpm vinyl; 1CD/1BD deluxe edition with the Atmos mix on Blu-ray plus instrumental versions and three bonus tracks on CD only (the jamtastic "Population Three" is the best of the lot that's not in Atmos); and, yes, there's even a cassette. Full disclosure — I did indeed buy the cassette purely for collection/completion purposes, but I'll never play it. (If, however, C/C ever comes out on reel-to-reel tape, then I'll fire up the Akai machine and report back accordingly.)
Of the New Atmos Day
One of Wilson's personal mixing revelations as he was working on C/C and other recent projects in Atmos was how he was able to take full advantage of both the height and side channels for a full 7.1.4 setup. As a result, he feels it's a marked improvement upon what he was doing for years in "just" 5.1. "I'm a big fan of the side speakers," Wilson confirms. "If you don't have them in your system, you'll be hearing a phantom thing going on there, but I'm making a lot of use of those side speakers. Obviously, 5.1 seems almost simple now—the decision-making process that went on in 5.1, I mean — though it seemed quite complicated at the time. You had a choice — if you've got a stereo sound, are you gonna put it in the front speakers, or are you gonna put it in the back speakers? That was pretty much the decision you had — or somewhere between. And now, that 'somewhere between' means you can put something very discretely in these side speakers."