ARCHT One Creates an Immersive Arc of Sound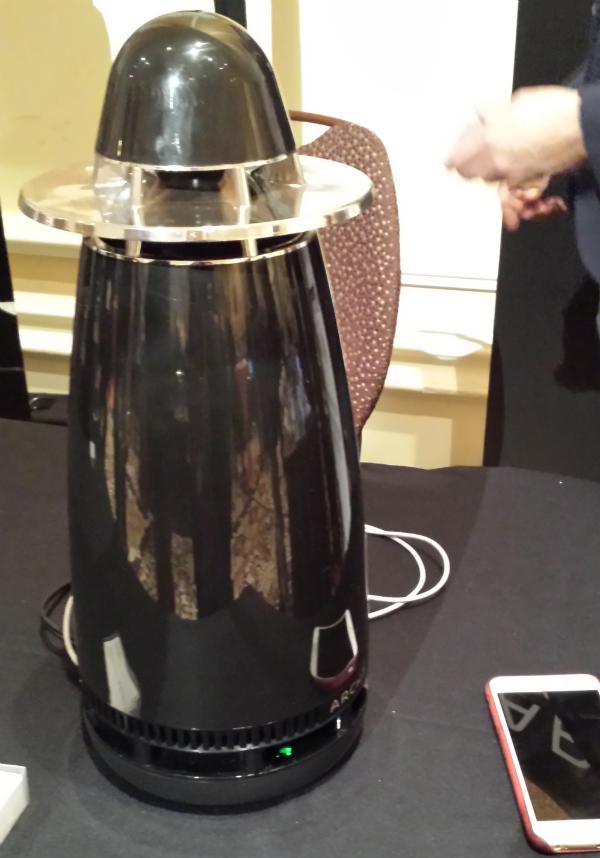 After a successful Kickstarter campaign, ARCHT (pronounced "arc") is taking pre-orders on the ARCHT One, a single device with a patented sound array and iOS sound optimization program that creates an omnidirectional, room-filling sound.
The surprisingly tall tower houses two full-range drivers equipped with a sound-array diffuser and a subwoofer with its own sound-array module. There is also a passive bass radiator. Two ARCHT Ones can be paired for stereo playback.
As a rather unique twist, there is a dynamic audio optimization app that lets users tune the ARCHT One to their room. Using the app on a smartphone, the ARCHT One plays a test tone and the phone's microphone picks up the sound and optimizes it to the exact location of the phone.
More than just a Bluetooth speaker, the ARCHT One can connect WiFi, AirPlay, DLNA or directly through USB or an Aux input. The WiFi connection can support bitstreams up to 24bit/192kHz. Up to 6 speakers can be connected via AirPlay, even set up in different rooms in a home.
The ARCHT One will retail for $599 and will be available by Q2 2015. There are countless wireless speakers showing up at CES, but without a doubt, this is one of the most striking designs at the show.
WHERE TECHNOLOGY BECOMES ENTERTAINMENT