Apple's New iPod touch: In 2015, Does Anybody Really Care?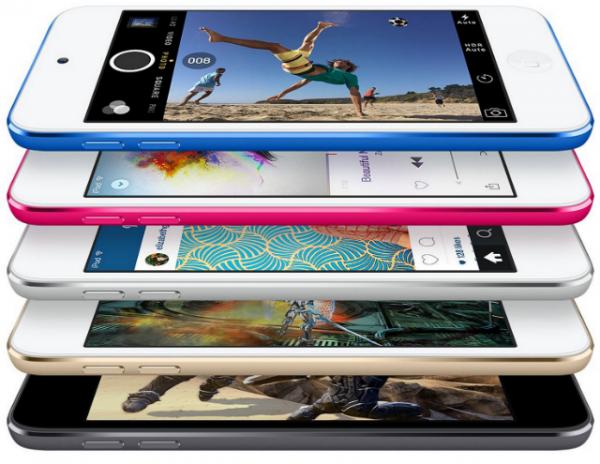 Apple has just released the 6th generation version of the iPod touch, with up to 128GB of built-in memory and the same A8 processor as the iPhone 6. It's a gorgeous device with a 4-inch Retina display, all sleek and shiny and desperately trying to fit in. The question is: in 2015, with nearly 65% of Americans owning a smartphone, who needs it?
Turns out, plenty of people could benefit from owning the new Apple iPod touch. With so much built-in memory, there's plenty of room for your entire music collection. The iPod touch is available with four memory option ranging from 16GB ($199) up to 128GB ($399) - my new Samsung S6 Active only has 32GB built in, with no expansion available. The new touch comes in an array of colors including blue, pink, and the always-popular Apple white; there is also the special PRODUCT(RED) edition benefitting the AIDS crisis in Africa.
The touch features an 8MP iSight camera and an improved FaceTime HD camera with built-in flash. With so much memory built-in, it's hard to imagine needing more storage, but the iPod touch also can access the iCloud Photo Library to share photos with all your Apple devices. The camera has an impressive list of options - burst mode, time lapse, slo-mo, higher-resolution panoramas and more.
The most impressive feature is the A8 processor and the iOS 8 operating system. What does this mean for the iPod touch? Non-Apple phone users now have access to the whole world of Apple apps, with iOS 8 creating even more exciting apps, and super-fast gaming with the M8 motion coprocessor. I love my Android phone, but I know there are tons of interesting apps that I haven't been able to access before and more coming out daily. There will be a free upgrade to iOS 9 when it's available this fall.
All excitement aside, it's equally important to discuss what the iPod touch isn't. With iMessage, you can send free texts over WiFi to any iPod, iPhone, iPad or Mac. But only those, and only when connected to WiFi. Obviously, this is not a phone, but you can use apps (oddly, such as Google Voice) to make calls, again, only when in WiFi range. There isn't a built-in GPS.
So who needs the iPod touch? Well, I do. A huge portion of my music is on and organized in iTunes. I can't get to it on my Android phone - at least not through iTunes. For better or worse, for a portable music player, the iPod touch with iTunes is fine for me. It plays WAV files, although it can't play my high-resolution 96K/24-bit files and it doesn't support FLAC. The built-in speaker is adequate for cueing up a song but you'll want to use headphones or a dock for any serious listening. Which brings up my next point.
There are so many more "Made for iPhone/iPod" players out there. A whole world of docks and speaker systems are available only for Apple folks, specifically with the iOS Lightning connector. Some cars only play nice with Apple. The new Porsche 911 will have Apple Play. Android users have always taken the back seat to the Apple world. Many whole-home systems are based on the Apple iOS, and as mentioned, more and more apps are developed first for Apple, then if successful enough, for Android.
The iPod touch integrates seamlessly with the iCloud apps and family share programs. The new player seems custom made for younger users who don't need a phone, or can't afford an expensive calling and data plan, but want or need to share music, games and photos with the whole family. It's also ideal for users tied to a business-oriented Blackberry or non-smartphone who also want to see what the whole Apple world is all about. For many people, being confined to WiFI connections isn't as problematic as it might seem to people who are always outdoors and on the road. Parents who worry that their teen might be texting and driving might want to consider a touch.
The iPod touch is a fabulous music player, gamer, camera, and app device - as long as there's WiFi around. Its smaller size might make it the ideal beta-test for the size of the next iPhone - is smaller better? It makes me shudder to think about, but there are even people who just don't need a phone. Crazy, right? While apparently two-thirds of us can't imagine leaving home without our phones, Android users and particularly the one-third of Americans without smartphones just might want to look at the iPod touch - a fabulous music player in a sleek, easy-to-use package, without monthly fees or any other strings attached. Sounds kind of freeing, if you ask me.