Severtson Introduces SēVision Curved Video Projection Screens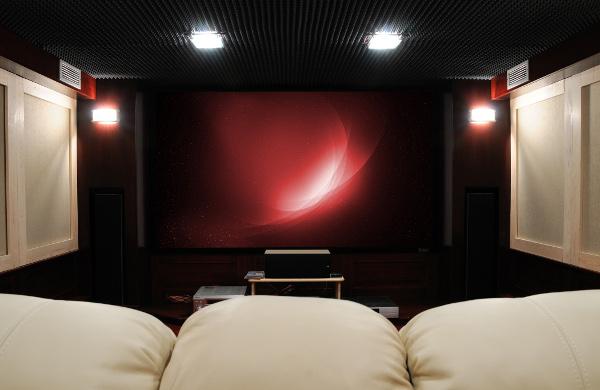 Severtson Screens, the U.S.-based manufacturer of projection screens for home theater and professional applications, has introduced the SēVision 3D GX curved screen—the only acoustically transparent home theater screen offering the company's PristiVue silver optical coating for passive 3D viewing.
PristiVue technology is said to combine "accurate color with a smooth and flawless texture, allowing the viewer to see what the director originally intended." A lacquer-free, water-based coating is used, which will not yellow or cause the screen to sag over time, according to the company, and micro perforation enables speakers to be placed directly behind the screen "with no noticeable reduction in audio quality."
The 3D GX screen is the first home theater screen to be certified for digital projection by the major 3D licensors, according to Severtson, but it can also be used for 2D viewing. Manufacturer specifications include a 250:1 signal-to-noise ratio and 2.4 gain, which make the screen suitable for spaces with ambient light.
The screen can be used in fixed installations or rolled onto a spindle for electric/motorized applications. The suggested retail price for a 112-inch, 16:9 SēVision 3D GX screen is $3,448. Custom and standard sizes are available.