Digital Copy
It's like a Blu-ray and a half?
After a decade of DVD dominance, the home video market is now evolving in two very different directions. On the one hand, Blu-ray Discs offer lossless audio and a much higher-resolution image. This should satisfy home theater junkies who eagerly wait to watch their favorite films and TV shows on bigger and bigger high-definition screens. At the same time, ironically, there is a growing demand for lower-resolution copies of movies that consumers can watch on small portable devices. Not too long ago, if you wanted to watch a movie on the go, it meant you had to lug around your laptop computer or portable DVD player with a 7-to-10-inch screen. Nowadays, that notion seems positively archaic. Tech-savvy consumers can now slip a video iPod or similar mobile unit in their pocket. The picture may be smaller and less detailed, but the convenience factor is enormous. Recently, the two trends came together in a series of Blu-ray releases that include a special Digital Copy feature.
To be honest, the first time I heard of Digital Copy, I thought, "Isn't a DVD or Blu-ray already a digital copy?" In the strictest sense, yes. But this is a digital copy of a different sort. The name may not be all that catchy, but it simply and directly describes the feature. Digital Copy is a separate encoding of the movie that is optimized for transfer to a computer and/or portable media player. Contrary to assumptions, the Digital Copy is not just a standard DVD version of the movie on a second disc. It will not work in a traditional DVD player. Technically, Digital Copy will not work in a Blu-ray player either since it is not part of the Blu-ray spec. Digital Copy doesn't depend on the profile of the user's Blu-ray hardware. Studios have packaged the feature with standard-definition DVDs as well. If a studio wanted to, it could market and sell a Digital Copy on its own. Some buyers find it more convenient to purchase a downloadable copy rather than physical media. However, when studios offer the Digital Copy on a Blu-ray or DVD, the portable version adds value to something the viewer was going to buy anyway. The consumer gets two copies of a movie for the price of one. It also saves the owner from spending money on the movie separately for home theater and portable uses. Additionally, the content loads faster than a typical Internet download and provides a backup copy in case your computer crashes.
Several Hollywood studios started testing the water with Digital Copy on Blu-ray or DVD. Unfortunately, at this stage of the game, studios have not standardized the type of Digital Copy they will implement or what devices they will support. Studios also disagree on whether to package Digital Copy with DVDs, Blu-rays, or both. Sony includes Digital Copies with its direct-to-DVD features Diamond Dogs and Hero Wanted. (As of press time, Sony had not announced Blu-ray editions of either movie.) The Digital Copies work on PCs but only transfer to the company's own PlayStation 3 or PlayStation Portable gaming consoles. According to Jason Allen of Sony Pictures Home Entertainment, Sony will also include Digital Copy with the DVD editions of theatrical features such as Vantage Point and 21. When I asked about the studio's plans for packaging Digital Copy with Blu-ray, Allen responded, "We are definitely planning that but have not announced Digital Copy on any BD titles."
Meanwhile, the Digital Copy that Warner Home Video packages with its DVD releases of Harry Potter and the Order of the Phoenix and I Am Legend requires a Windows Media–based playback solution in either a computer or portable. Warner does not currently offer this feature on the Blu-ray editions of those films. Universal Studios Home Entertainment only promises PC compatibility with a Digital Copy in their DVDs for American Gangster, The Mummy, and The Mummy Returns. Universal has not extended the feature to the Blu-rays of the latter two films.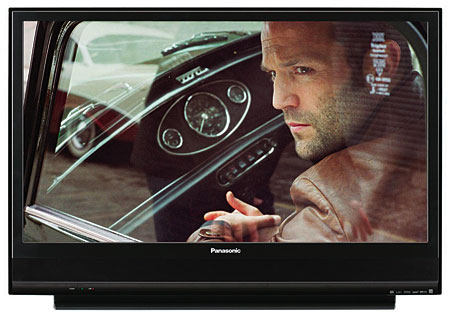 At this point, Twentieth Century Fox Home Entertainment offers the most aggressive support and flexible implementation of Digital Copy. Fox first experimented with Digital Copy on the DVD editions of Live Free or Die Hard and Family Guy Presents: Blue Harvest. On Live Free, the feature only worked with Windows Media. It also required the DRM encryption known as "Certified for Windows Vista" (formerly PlaysForSure). However, Family Guy added further compatibility with iTunes that lets you export to an iPod or Apple TV. Since then, the studio has also embraced Blu-ray in their Digital Copy plans. Fox titles with Digital Copy on both Blu-ray and DVD include Juno, Hitman, Aliens vs. Predator: Requiem, and Jumper. Fox Home Entertainment's Steven Feldstein indicated that the majority of new releases going forward and some catalog titles would provide Digital Copy. He described Digital Copy as "central to the digital transition" and emphasized the importance of making the feature compatible with a broad range of devices. Lionsgate Entertainment seems to agree with that approach as well. Following Fox's lead, Lionsgate debuted the Digital Copy feature on Blu-ray and DVD with Rambo and The Eye. They also provided both iTunes and Windows Media access.
To give the feature a test run, I pulled out the Digital Copy Special Edition of Juno on Blu-ray. The Digital Copy itself is located on the second disc in the package. But this may not always be the case. Some releases may incorporate the Digital Copy on the main movie disc, while others may provide an encryption key to download the Digital Copy from the Internet.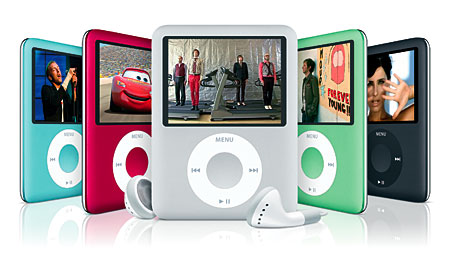 The Juno Blu-ray provides you with a printed insert sheet with transfer instructions for both Mac and PC. The disc also includes a unique serial number to unlock the content on up to five machines. When you put the disc into your computer's DVD drive, simple onscreen prompts direct you the rest of the way. A Mac will launch iTunes automatically, while a PC triggers a choice between iTunes or Windows Media Player. On my slow and aging Windows XP machine, it took a few minutes to upload the content from the disc to iTunes. From iTunes, it took just a couple of minutes to sync with my iPod Touch. Then, it was ready for playback. The process was fairly painless and went faster than most Internet downloads. The process should go even smoother for those who have more up-to-date computer hardware.
Fox encoded the Digital Copy of Juno with MPEG-4 AVC at a resolution of 853 by 461, in the movie's theatrical aspect ratio of 1.85:1. Other films may be authored with different specs, based on the studio and title. This looks much closer to DVD quality than Blu-ray. It looked just OK when I zoomed the movie to fill my computer monitor. However, it was more than acceptable on my 3.5-inch iPod screen. Detail appears a little soft, especially if you watch the Blu-ray first. But for its intended purpose, it looks pretty good. The audio is in clear but unremarkable stereo. The disc includes basic playback controls such as Pause, Chapter Skip, and a Scene Selection menu, but the movie comes with no bonus features (not that I expected any).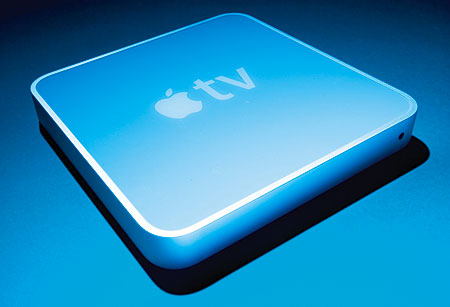 The Fox and Lionsgate versions also function on an Apple TV box, but please note that the studios never intended Digital Copy to replace DVD or Blu-ray as a true home theater medium. It's simply not designed for that purpose. However, it adds value and convenience for those who wish to watch movies while commuting, traveling, or waiting in one of those endless DMV lines. I got some good use out of it during a recent plane flight. Now the challenge for the studios that offer this feature is whether they will provide a more consistent experience for the end user through a better standardization process.