Zvox $300 Dialogue-Boosting Soundbar Now Available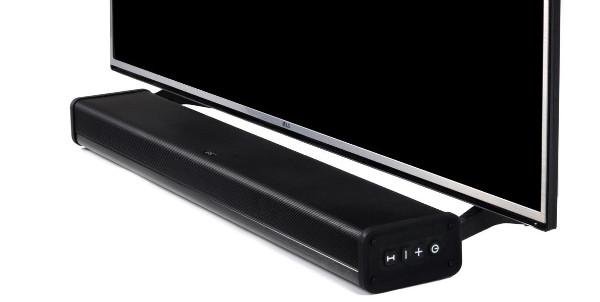 The new soundbar Zvox successfully funded on Kickstarter last month is now available for $300.
The SB380, featuring the company's dialogue-enhancing AccuVoice technology, is a slightly scaled-back version of the SB400 ($320) that has one less input and lacks Bluetooth streaming. Driver-wise, it's the same with three 2-inch full-range speakers and a powered 4-inch woofer in an aluminum enclosure.
Rated to play down to 45 Hz, the self-contained system offers PhaseCue virtual surround sound, output leveling, and is described as ideal for TVs with screens up to 65 inches. It measures 35.5 x 5.7 x 3.3 inches and weighs just under 10 pounds.
"While looking for ways to cut costs on our critically acclaimed soundbar system without negatively impacting performance, we surveyed our customers and found that Bluetooth has become an unnecessary feature for most home theater users," said CEO Tom Hannaher. "With Spotify and Pandora apps built into many TVs, streaming devices, and Blu-ray players, there is no longer a demand for music streaming from phones to TV sound systems. By eliminating Bluetooth and using a smaller but highly efficient digital amp, we were able to curb our costs."
The soundbar is available through Amazon.com and Zvox.com and includes a money-back 60-day in-home trial period.
The Kickstarter project. raised $114,500 from 500 backers, exceeding its $10,000 goal many times over.
For more information visit: zvox.com.