Yamaha Intros $180 Receiver with Bluetooth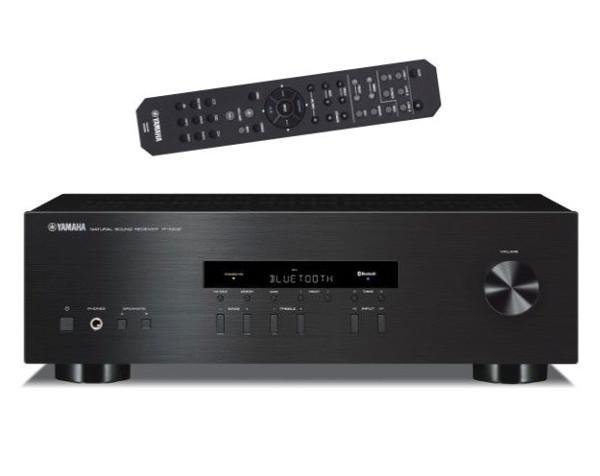 Yamaha today unveiled an entry-level stereo receiver that puts a new spin on a classic audio component with the inclusion of Bluetooth connectivity.
The R-S202 stereo receiver ($180) features a discrete amplifier design with a high-capacity power supply and is rated to deliver 100 watts/channel (8 ohms, 40 Hz-20 kHz, 0.2% THD). The receiver sports a brushed metal faceplate with a large volume knob and vintage control layout with a headphone jack.
Highlights include an AM/FM tuner with 40 presets, a sleep timer, remote control, four analog inputs, and two sets of A/B speakers connectors so you can simultaneously play music in the main listening room and a secondary room.
For more information visit, usa.yamaha.com.
WHERE TECHNOLOGY BECOMES ENTERTAINMENT