XM and Sirius Partisan Politics
It seems we might be one tiny step closer to the FCC approval needed for the merger between XM and Sirius satellite radio companies. We reported last month that it might make a June FCC agenda, and it appears that party politics are playing a role in what's coming down from the satellites.
Kevin J. Martin, the Republican chairman of the FCC has proposed a series of conditions that would be favorable to consumers to smooth the way for the merger. The LA Times reports that Democratic Commissioner Michael J. Copps (a Democrat) has stated, "As I've said from the beginning, this merger is a steep climb for me. That hasn't changed." He said he would review the plan by Martin with an open mind. The four other commissioners declined to comment, as did Sirius and XM.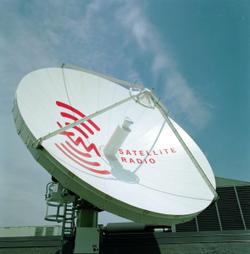 Also reported in the Times, "Martin's plan includes commitments by Sirius and XM to: freeze subscription rates for three years; offer smaller, cheaper packages of stations that also allow listeners to pick only the stations they want; within a year of merger approval, sell radios that can receive both services; open their technological standards so anyone can make satellite radios; and set aside 24 channels - 8% of the total - for noncommercial and minority programming."
Consumer groups and the NAB (who represents terrestrial radio stations) are all opposing the merger, stating it creates a monopoly.
It's been going on long enough. Doesn't Washington have more important things to worry about? -Leslie Shapiro
Photo courtesy Associated Press
LATEST VIDEO