The Wretched
The Wretched
, from sibling filmmaking duo The Pierce Brothers, follows a wayward teenage boy named Ben (John-Paul Howard) who goes to live with his divorced father over the summer and discovers a malevolent spirit has infiltrated the family living next door. The strange and violent being also seems to have an ability to wipe the memories of people it encounters, so no one will believe Ben when he sounds an alarm. This atmospheric scarer about an unknown entity possibly infecting you and your neighbors might be one of the most fortuitously apposite plots to come along in this era of the "new normal." A Covid-19-era breakout success,
The Wretched
was the number one movie in the country in May 2020, having been released in drive-in theaters (yes, they're still a thing), and raked in a hefty $65,908 during its opening weekend—good money for an indie flick shot on a comparatively low budget. True, it was one of the only films running in theaters, but don't let that default status dissuade you.
The Wretched
may not have topped the charts under normal circumstances, but there's plenty here for horror genre fans to love.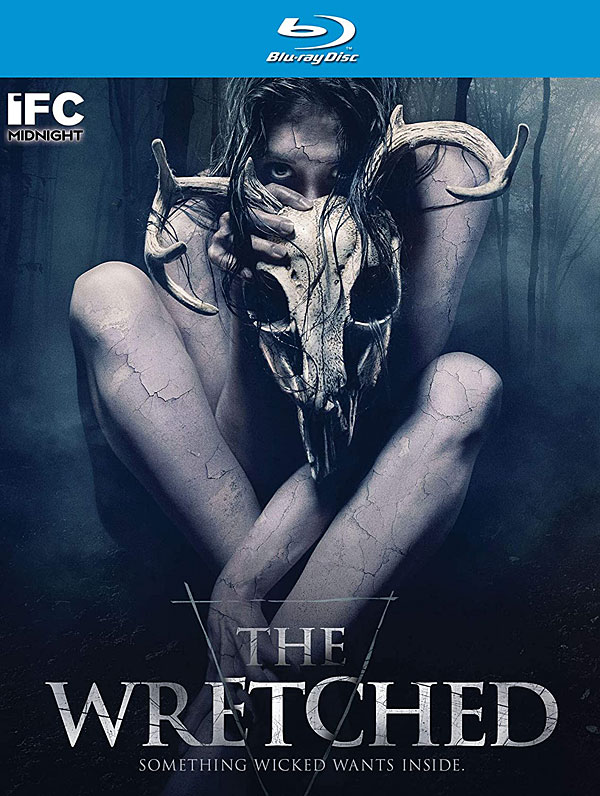 As we were told by co-director Brett Pierce himself, The Wretched was shot digitally with the Alexa Mini at 3.4K using anamorphic lenses, and framed at 2.39:1. It comes to Blu-ray in a 1080p transfer from a 3.4K master, and manages a consistently organic and satisfying picture quality. The indie production doesn't always yield the kind of sheen and "pop" we may be used to seeing from bigger-budget efforts such as IT, for example, but the image is solid nevertheless. Skin tones look natural especially in the sunny marina settings. These scenes also yield solid brightness and saturation, though the picture does suffer some in the darker scenes, which can tend toward murkiness.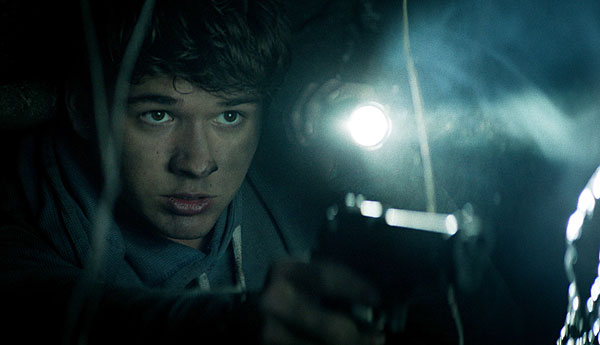 The movie's DTS-HD Master Audio 5.1 soundtrack vacillates between being very front-heavy and nicely balanced and atmospheric, with a sublime mix of the eerie score and foley effects emanating from the surrounds. Dialogue clarity and overall dynamics are superb and the sparingly used music also sounds terrific.
The disc doesn't have a long list of extras, but features two standout audio commentaries, one an informative and conversational track with the Pierce brothers, and the other an equally good contribution from composer Devin Burrows. An original theatrical trailer for The Wretched is included.
Blu-ray
Studio: IFC Midnight, 2019
Aspect Ratio: 2.39:1
Audio Format: DTS-HD Master Audio 5.1
Length: 95 Mins.
Director: Brett Pierce, Drew T. Pierce
Starring: John-Paul Howard, Piper Curda, Jamison Jones, Azie Tesfai, Zarah Mahler, Kevin Bigley
Supernatural horror film