WiSA Wireless Speakers to Support Dolby Atmos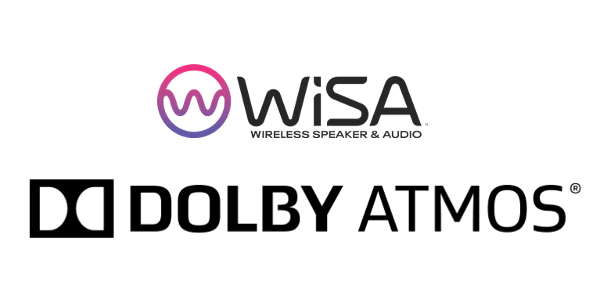 The Wireless Speaker and Audio Association (WiSA) has announced plans to release a firmware update that will enable support for Dolby Atmos surround sound in WiSA-enabled speakers and transmitters.
Slated for release in the April-June time frame, the update will allow owners of WiSA Certified speakers to assign front, side, and rear height channels during setup.
"We are very excited to create the opportunity for our TV and transmitter partners to send Atmos content wirelessly to WiSA Certified speakers as well as allow our speaker members to enhance their wireless audio assortments with Atmos solutions," said WiSA president Tony Ostrom.
"Adding this capability answers requests we have received from WiSA members as well as consumers and we look forward to seeing WiSA Ready and WiSA Certified products that dramatically simplify the process of creating three-dimensional immersive audio experiences in the home."
The association also announced four new members: audio design and engineering firm Sonavox, U.K.-based Lithe Audio, the Taiwanese company Zinwell, and Heavenly Soundworks, maker of high-end speaker systems.
WiSA is supported by more than 60 consumer electronics brands, including Denon, Harman, GoldenEar Technology, JBL, Klipsch, LG, Marantz, Pioneer, Onkyo, Polk, THX, and Xbox.
For more information, visit wisaassociation.org.
Related:
Get a WiSA Wireless Speaker Demo at Best Buy
Enclave Audio: New Wireless 5.1 Systems On the Way
$230 Adapter Connects WiSA Speakers to LG TVs