Klipsch Expands WiSA-Based Wireless Speaker Lineup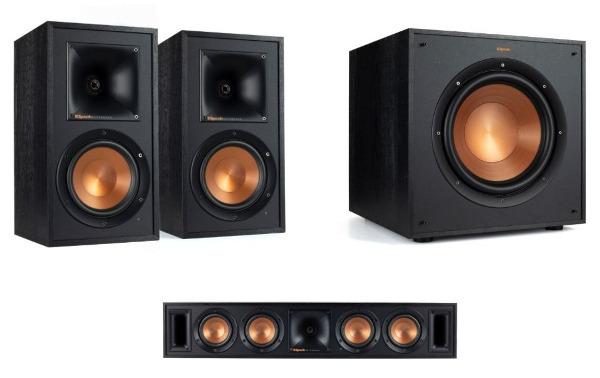 Klipsch today announced the addition of three models to its Reference Wireless series of speakers.
The new RW-51M powered bookshelf speaker ($799/pair) and RW-34-C center-channel speaker ($574) are joined by a new wireless subwoofer, the RW-100SW ($689).
Like all speakers in the Reference Wireless series, the new models are based on the audio-centric WiSA (Wireless Speaker & Audio) protocol that makes possible wireless transmission of uncompressed 24-bit, 96-KHz audio with low latency and less than 1 microsecond of synchronization between speakers.
When used in a multichannel surround-sound setup, the system automatically recognizes and connects new wireless speakers as they are added, according to Klipsch.
The RM-51M is a two-way speaker that mates a horn-loaded 1-inch aluminum tweeter, 5.25-inch woofer, and 60-watt amplifier in a woodgrain-vinyl-wrapped enclosure that's just over 13 inches tall. The tweeter is loaded in Klipsch's signature 90°x90° Tractrix horn.
Full details on the other models wasn't readily available but the RW-34C center speaker combines a horn-loaded tweeter and four woofers — two on either side — in an elongated cabinet with dual ports, while the RW-100SW features a 10-inch copper-spun Cerametallic driver. Both are finished in woodgrain vinyl.
For more information, visit klipsch.com.