Wireless Is Wonderful…When It Works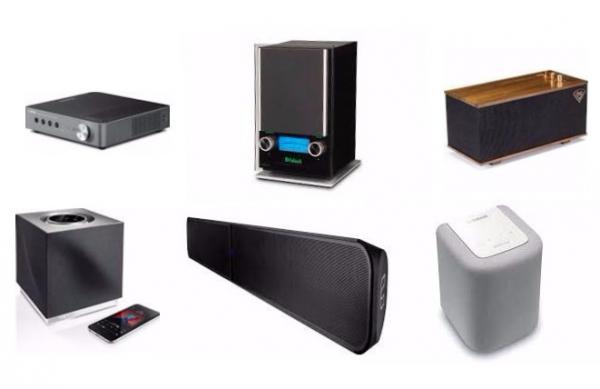 To begin, some quotes from recent reviews:
• "I found the app to be a little cumbersome and glitchy...on quite a few occasions it would not find one of the zone players on the network or one of the two speakers in my stereo pair."
• "I found the software mostly intuitive and largely stable, but I did encounter a few things to gripe about."
• "Unfortunately, that wasn't the only frustration I experienced with the app. Over the course of two weeks, I found it to be sluggish and unpredictable at times, leaving me longing for the good old days when pressing a button produced immediate results."
• "The app seemed shaky when accessing the larger of the two libraries. Sometimes it would freeze, albeit without interrupting the musical flow, if I tried to scroll a long list too quickly."
• "The app could be more intuitive...it was pretty basic. Surprisingly, it doesn't include song titles when you're streaming internet radio."
These snippets all came from reviews of wireless, app-driven, multiroom audio products, respectively (from top to bottom) the McIntosh RS100 tabletop speaker, the Bluesound Pulse Soundbar, the Naim Mu-so Qb tabletop speaker (June 2017 print, watch for it online), the Yamaha WXA-50 amplifier and WX-010 tabletop speaker, and the Klipsch Three tabletop speaker. In total, we did six reviews representing the proprietary Sonos, Yamaha MusicCast, BluOS, and Naim app platforms plus the "open" Play-Fi platform (represented by McIntosh and Klipsch).
Five out of six reviews came back with the reviewer complaining about the thing not working smoothly at some point in the evaluation.
Five highly experienced and technically inclined reviewers participated in writing these reviews in five different home studio locations, with five different "typical" Wi-Fi networks. Yet, five out of six reviews came back with the reviewer complaining about the thing not working smoothly at some point in the evaluation. Great-sounding products all around, but an experience marred in some way by apps that proved at least occasionally unintuitive or simply unstable. Could we get 'em to work? Yeah, eventually. But should we have had issues with setup or repeatedly had to reboot the app, or reintroduce the speakers to the network, or inquire with the manufacturer about this or that odd behavior? Nope. And we're all geeks. What about the average Joe who just brings one of these things home?
You've probably surmised that the only review that came back clean for operational stability and ease-of-use was for the Sonos Playbase. Talk to the Sonos folks, and you'll learn that their founders figured out during initial development in the early 2000s that having rock-solid reliability and simple, intuitive operation was going to be key to someday making wireless multiroom audio a mass-market phenomenon. So they were forced to develop their own proprietary mesh Wi-Fi technology to distribute music to the players, initially counting on the user to provide only a wired Ethernet connection to one device in the system for access to the internet and your home network media. The Wi-Fi part—that was their thing to worry about. They couldn't let things hinge on the vagaries of the capacity, load, or range of your wireless network, if you even had one.
I've written repeatedly that I believe that the Sonos model of app-driven, wireless, multiroom audio will be the way most of us consume music in the not too distant future—one that will be accelerated now by the advent of voice control. And I have welcomed Sonos' new competition from accomplished audio companies capable of superior sound quality. Some have come closer than the others to delivering an equivalent user experience. But I don't think anyone has matched them...yet.
In 2015, when Yamaha launched MusicCast, they showed a slide indicating that while Sonos then controlled 92 percent of the wireless multiroom business, it was a nascent market, with only 3 million of the country's 116 million households then participating. They figured that left it wide open for everyone else. Maybe so. But not if everyone else doesn't get it together and figure out what it really takes to succeed in this arena. C'mon, folks—we may be talking about the entire future of the audio business here. Stop screwing around and give us products that just work.