Wireless Audio Association Expands its Roster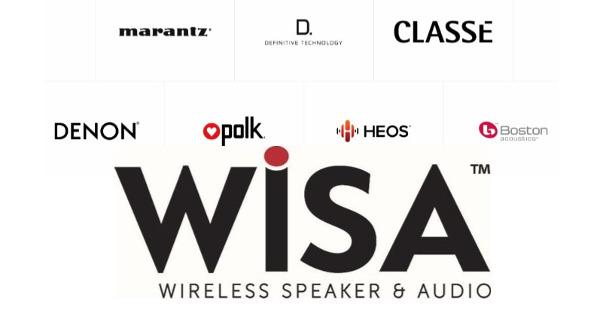 The Wireless Speaker and Audio Association (WiSA) is on a roll with the announcement of its newest members — Taiwan audio design company
Eastech
and the
Sound United
stable of brands, which is rejoining the association.
Sound United, whose roster includes Denon, Marantz, Polk Audio, Definitive Technology, Boston Acoustics, and Classé, said membership will allow its brands to take advantage of the growing market for wireless home theater by providing access to the WiSA specification, technical support, testing protocols, and manufacturing partners.
The addition of Eastech — a leading developer and manufacturer for top-­tier brands in consumer electronics — expands WiSA's footprint in Asia-­based manufacturing, with Hansong and GuoGuang Electric Company (GGEC) also serving as members.
Established in 2011, WiSA is committed to building an interoperable wireless audio transmission standard and certifying components that comply with that standard to ensure a seamless consumer experience.
The association has experienced substantial growth in the past year with the addition of Harman International, Xbox, Voxx International, GoldenEar, Electrocompaniet, Almando, Primare, and Infineon Technologies, bringing its roster than 30 member brands
"We are thrilled to welcome back Sound United, who served as one of the founding members of WiSA, and to add Eastech to our diverse member roster," said association president Tony Ostrom. "It is an exciting time as we continue to experience unprecedented member growth. These new relationships with Sound United and Eastech are important steps in furthering the adoption and availability of the perfect wireless home theater experience for consumers around the globe."
WiSA says its technology enables companies to deliver an immersive audio experience with interoperable products that are easy to set up. The standard enables "wireless and multichannel communication of low-­latency, tightly synchronized, high-­definition audio between any WiSA-­certified components, making it ideal for home theater systems."
For more information about WiSA, including a list of WiSA-certified products, visit wisaassociation.org.