Watch Sunday's Daytona 500 in VR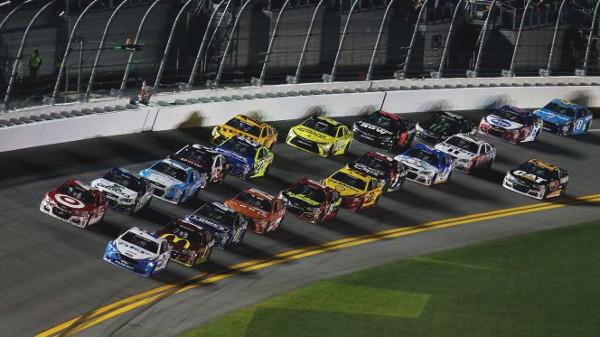 If you've ever wished you could drive the track at Daytona you might want to strap on a Samsung Gear VR headset and tune into the Daytona 500 on Sunday at 1 p.m. ET.
NextVR, developer of live-action virtual reality broadcast technology, has inked a five-year deal with Fox Sports to provide live, virtual reality coverage of the Daytona 500 and other top sporting events for which the network has broadcast rights.
Racing enthusiasts will feel as if they are watching the race at the track, according to NextVR. The high-definition broadcast will also take VR viewers to the starting line, the middle of the infield, and to pit row to experience race teams in action. The live virtual stream will include audio commentary and graphics highlighting the race leaders.
The VR broadcast will be available free through the NextVR portal. Samsung Gear VR owners can download the NextVR app on any Gear VR headset-compatible phones. Go to NextVR.com for instructions.
"We have worked with FOX Sports for over a year to test live, virtual reality programming across several sports," said Brad Allen, executive chairman, NextVR. "This wide-ranging agreement is proof that our technology provides an exciting and compelling option to witness great sporting events in virtual reality." In January, NextVR and Fox delivered the Premier Boxing Champions (PBC) matches in virtual reality.
"It's all about delivering something new and exciting for our viewers," said Eric Shanks, Fox Sports president, COO & executive producer. "Virtual reality is the next great frontier in immersive experiences for fans across a wide variety of sports."
Fox and NextVR conducted two live virtual reality test broadcasts in 2015 at the Auto Club 400 NASCAR race in Fontana, California and the United States Open Golf Championship at Chambers Bay in University Place, Washington.
Fox said more VR sporting events will be announced soon and available on the NextVR portal, including within a dedicated FOX Sports section.