Warner Shakes It Up
Warner Bros. will kill the recently merged New Line Cinema, cut its overall theatrical release schedule in half, and build profit streams from Blu-ray and video on demand, Time Warner CEO Jeff Bewkes recently told an investor conference.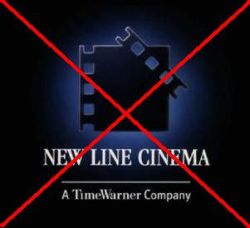 The writeup in Home Media Magazine doesn't include projected numbers for the coming year, but does say Warner released 27 movies to theaters in 2006 plus another 10 from New Line Pictures.
That number will be cut in half and New Line will be eliminated altogether as redundant infrastructure. Warner aims to release fewer titles but make more money out of them. To accomplish that, it will bring a more intense focus to its nascent Blu-ray business. More titles will be released same-day on cable VOD and DVD. And other methods of online distribution will be explored.
"Those kinds of things we think in the long run will bring revenue growth to the total film sector," said Bewkes.
New Line Cinema was founded in 1967, and prospered as an independent studio, before being acquired by Turner Broadcasting System in 1994, which merged with Time Warner in 1996. The New Line studio didn't merge into the Warner Bros. studio till earlier this year, when massive layoffs were predicted. The 40-year-old studio was responsible for such cinematic blockbusters as The Lord of the Rings trilogy, Austin Powers, and Nightmare on Elm Street.
LATEST VIDEO
WHERE TECHNOLOGY BECOMES ENTERTAINMENT