Volunteers to Ease DTV Transition
Volunteers connected with a joint public/private service program will help ease the transition from analog to digital television broadcasting for low-income households, minorities, seniors, the disabled, those who live in rural areas, and those who don't speak English.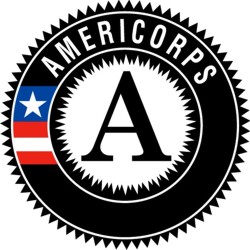 The volunteers are members of AmeriCorps' National Civilian Community Corps (NCCC). AmeriCorps was formed via legislation signed by President Bill Clinton to encourage coordination among government agencies, nonprofit organizations, and faith-based groups. The organization currently has about two million members ages 18 to 24 who participate in its full time, team based residential programs. It was asked to participate by the Federal Communications Commission.
The AmeriCorps press release states:
The FCC and AmeriCorps NCCC have signed an interagency agreement that will enable AmeriCorps NCCC members to visit homes where individuals need help to connect their antennas and analog televisions to digital converter boxes, help consumers apply for the $40 converter box coupons, make presentations at community events, serve in walk-in DTV help centers and otherwise spread the word to over-the-air populations who haven't yet taken steps necessary to continue watching television after their broadcast stations complete their transitions to all-digital broadcasting.

Teams of 8 to 12 AmeriCorps NCCC members will serve under the guidance of FCC area coordinators and often will work side-by-side with the many FCC employees who volunteer to work in communities throughout the country. AmeriCorps NCCC members will provide assistance in communities that the FCC has targeted as needing additional help from now until the June 12 transition. The members will undergo FCC training before being deployed to the field and will gain additional assistance from the FCC area coordinators once in their locations. The service that AmeriCorps NCCC members will provide in support of DTV outreach is above and beyond their primary service assignment and will mostly occur at night and on weekends.
The volunteers will kick into action soon, starting in Denver, and will keep on keeping on till through June 12, the final deadline for the DTV transition. In addition to AmeriCorps, the FCC also plans to get the International Association of Fire Chief involved.
For more information on AmeriCorps, see its website.
LATEST VIDEO