Verizon to Launch 5G in 4 Cities on October 1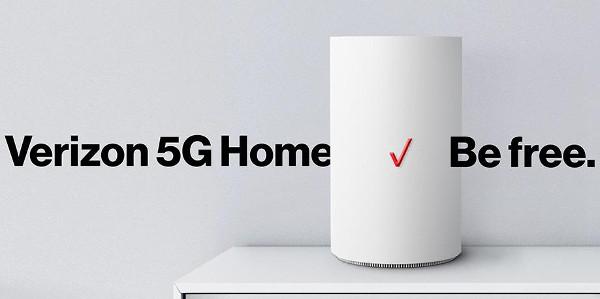 Making good on a
promise made last fall
, Verizon yesterday announced plans to launch 5G broadband service in parts of Houston, Indianapolis, Los Angeles, and Sacramento on October 1.
The company will start taking online orders for the new 5G Home service in those cities tomorrow (Thursday, September 13) at FirstOn5G.com.
The announcement came a day after AT&T announced plans to introduce mobile 5G service in parts of five additional cities, bringing the number of cities that will receive the service this year to 12.
With the launch, Verizon will become the first internet provider to offer 5G broadband internet service, which will be built on the "world's first and only '5G Ultra Wideband' network." The service will offer "typical network speeds" of 300 Mbps and peak speeds of nearly 1 Gbps, depending on location, with no data caps, the company said, noting that it also expects to be the first to offer 5G mobile service at a later date.
Verizon said it plans to "rapidly expand its coverage area once we can install the new standards-compliant equipment from our vendors."
Consumers in eligible areas who sign up for the service will get Verizon 5G Home free for three months as part of an introductory "First On 5G" offer. After the introductory period, current Verizon Wireless customers with a qualifying smartphone plan will pay $50 per month for the service, while non-Verizon Wireless customers will pay $70 per month. Verizon said the monthly charge includes all taxes and fees, and does not require an annual contract or additional hardware costs.
The initial "First On 5G" package will include a free Apple TV 4K or Google Chromecast Ultra device at installation and three months of free YouTube TV ($40/month thereafter). Other early membership perks include professional installation and set-up of all Wi-Fi devices, as well as a free router and router upgrades as they become available in 2019. Verizon said early 5G subscribers will also have access to dedicated 5G expert representatives for support as well as the opportunity to be the first to purchase new 5G mobile devices as they hit the market.
"Verizon has spearheaded the 5G ecosystem for three years, with its 5G Technology Forum, 5G Labs, work with international standards bodies, and collaboration with network equipment and device makers," the company said in a press release. In an effort to bring 5G service to consumers as "quickly as possible," Verizon decided to push ahead with its own proprietary 5G standard instead of waiting for current technical standards to deliver 5G Home.
"We are able to deliver results and a 5G network faster than waiting for the formal 3GPP 5G NR standard to be incorporated into network equipment, devices, chipsets, and software," Verizon said. "As our 5G technology partners bring that hardware, software, chipsets, and devices to market on the 3GPP 5G NR standard, we'll upgrade First On 5G members to that equipment at no charge. When new network equipment is available and introduced, we'll expand our 5G broadband internet coverage area quickly and bring 5G to additional cities."
Verizon said its 5G network combines end-to-end "deep fiber resources" throughout the network, a large deployment of small cells, and "critical, and best-in-class spectrum holdings, particularly in the millimeter wave bands, the only spectrum with the bandwidth to realize the full 5G potential for capacity, throughput and latency."
As part of Verizon's efforts in spearheading the development and deployment of 5G, the company points to the creation in 2015 of the 5G Technology Forum, which brought together Ericsson, Qualcomm, Intel, and Samsung to "move the entire 5G ecosystem forward" and released the 3GPP 5G New Radio (NR) standard in December, 2017.
Verizon also outlined a series of technological "firsts" it has achieved with its 5G technology partners, including:
• First video call placed over a pre-commercial 5G connection on a prototype 5G device at the 2018 Super Bowl with Samsung in February
• First 5G NR data transmission in a lab with Nokia and Qualcomm in February
• First two-way data transmission of 3GPP 5G NR and the first use of multi-carrier aggregation to boost the signal into the Gbps range — outdoors — with Nokia in June
• First transmission of a 5G NR signal to a receiver in a moving vehicle with Nokia in August
• First data transmission on a commercially deployed 5G NR network in Washington D.C. in September with Nokia
• First data transmission over commercial 5G NR network equipment to a prototype smartphone device in Minneapolis with Ericsson and Qualcomm in September
For more on Verizon's plans for 5G, visit verizon.com.com.