Vanco Updates HDMI-Over-IP System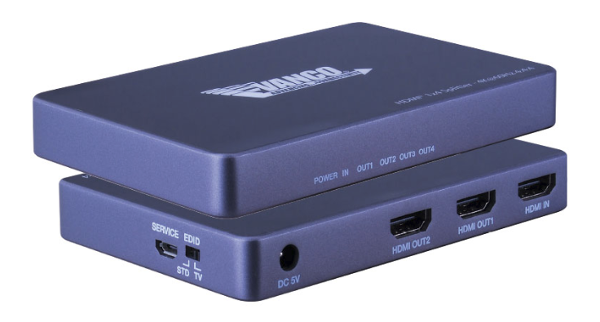 Vanco International, a specialist in AV distribution and electronic accessories, has announced updates and enhanced features for the EVO-IP HDMI-over-IP system custom installers use to manage, transmit, and receive audio/video signals and control hundreds of devices over a local network.
Introduced last fall at CEDIA 2017, the system transmits "virtually lossless 4K@60Hz, 4:4:4, HDR, HDCP 2.2 video, audio, and IR/RS232 control as a point-to-point, splitter, switch, matrix and/or video wall solution," according to the company.
The updates include a drag-and-drop option for uploading photos for the on-screen display, a source preview mode that shows what's playing on a source before switching, and new options for upscaling media to 4K or down to 720p.
To streamline user control, Vanco has also refined how the system integrates with Amazon's voice controlled virtual assistant Alexa and with iOS and Android mobile apps.
For more information, visit vanco1.com .
WHERE TECHNOLOGY BECOMES ENTERTAINMENT