True Stories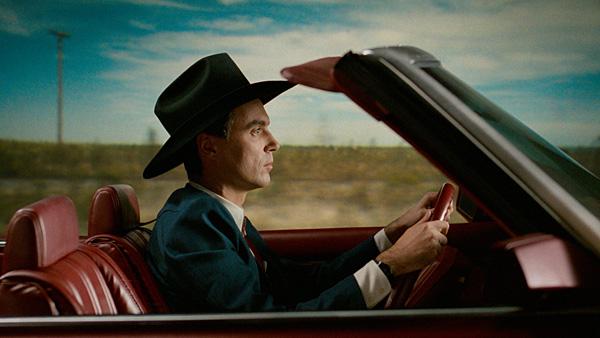 Stop Making Sense
, Talking Heads front man David Byrne tried his hand at making his own feature film in 1986. A comedy styled as a documentary about the fictional town of Virgil, Texas,
True Stories
centers on the town's quirky residents, whose lives are reminiscent of tabloid newspaper stories. Written by Byrne, Beth Henley, and Stephen Tobolowsky (whom you might remember from memorable roles in
Groundhog Day, Thelma and Louise, Californication
and
Glee
), it is also directed by and stars Byrne as the narrator and main character. This enjoyable, offbeat film offers clever and sometimes even brilliant takes on Americana.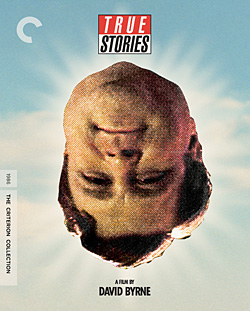 The Criterion True Stories edition features a new digital transfer mastered in 4K resolution from the original 35mm camera negative, with dirt, debris, scratches, and splices manually removed using Digital Vision's Phoenix film restoration software. The lighting looks natural and the presence of some grain adds the pleasing "analog" quality of a movie shot on film. Dark scenes in Chapter 7 that take place in a club are a little soft and lack shadow detail as the camera pans around the seated patrons. However, in a similarly dark scene in a theater in Chapter 27, tiny details in John Goodman's face, including small beads of sweat, are visible and framed by the gorgeous inky blackness of the empty stage wings in the background. A somewhat oversaturated palette gives the film a slightly surreal look, including the characters, who often wear bright primary colors that serve to visually reinforce their peculiarities.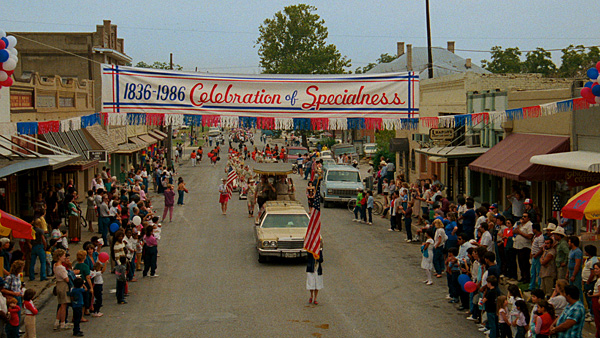 True Stories is not really a musical, but its many musical performances sound impressive on this new 5.1 channel DTS-HD Master Audio track (supervised by Byrne), even if the mix is confined mainly to the front speakers. Vocals and instruments sound clear in Chapter 7, which features the actors lip-synching "Wild, Wild Life" by the Talking Heads. Occasional crowd noises and sound effects are nicely localized in each channel. The song, "Love For Sale" in Chapter 17 also sounded good, but it's presented in the mix at a lower level. When I turned up the volume to compensate, the running TV broadcast commentary by Swoosie Kurtz's character became excessively loud. Aside from the musical performances, the soundtrack is mostly driven by dialogue, which was always clean and intelligible.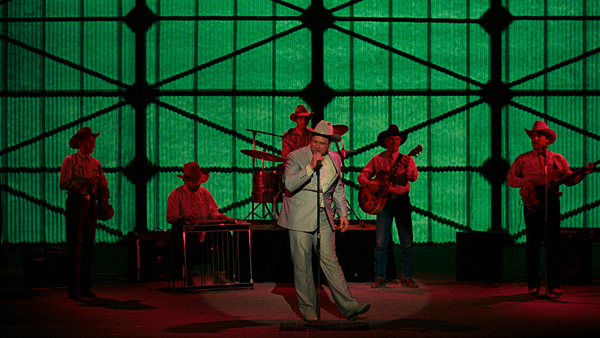 The disc's extensive extras consist of a new hour-long making-of documentary, a second documentary on graphic designer Tibor Kalman, and a faux-documentary about present-day Virgil, Texas. There are also seven deleted scenes, a vintage making-of doc, a video introduction by Byrne, and the original trailer. A new CD, The Complete True Stories Soundtrack, is included that contains all of the film's songs. Compared with the Talking Heads' 1986 True Stories CD, songs such as "Love For Sale" and "Wild Wild Life" sound more clear and dynamic on this new soundtrack CD. Finally, liner notes are provided, including new essays printed on newsprint in a mini-tabloid format.
BLU-RAY
STUDIO: Criterion, 1986
ASPECT RATIO: 1.85
AUDIO FORMAT: DTS-HD Master Audio 5.1
LENGTH: 89 mins.
DIRECTOR: David Byrne
STARRING: David Byrne, John Goodman, Spalding Gray, Annie McEnroe, Swoozie Kurtz, Pops Staples, Tito Larriva.

Fresh off the success of his band's appearance in Jonathan Demme's seminal concert film,