Triad Brings Color to Outdoor Speakers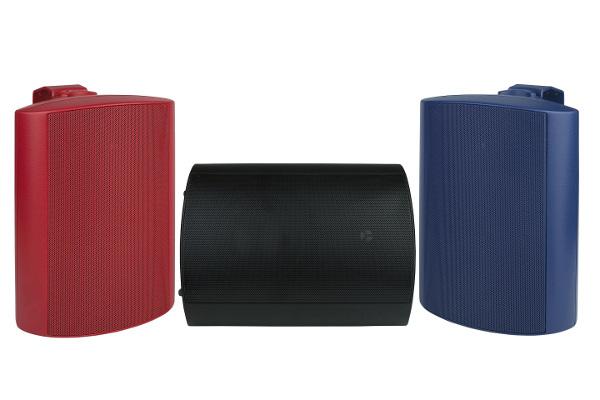 Triad's new Outdoor Series of two-way speakers are available in two woofer sizes but what sets them apart from the scads of other weather-resistant speakers is that the company will paint them any color you want and even custom-match colors for a "slight upcharge."
The 5.25- or 6.5-inch carbon-fiber woofer used in the OD25 ($400/pair) and OD26 ($600/pair) models is paired with a titanium tweeter in a durable, weather-resistant enclosure with an aluminum grille. Rated power handling for both speakers is 25-150 watts and an adjustable bracket eases installation in a variety of situations.
"So often we see installations of outdoor speakers that because of their limited color options look just plain clumsy and even obtrusive in their settings," said Paul Teixeira, Triad's director of marketing. "In typical Triad fashion, the goal with our Outdoor Series was to deliver a solution that provides robust sound while completely blending with the décor."
For more information, visit triadspeakers.com.
WHERE TECHNOLOGY BECOMES ENTERTAINMENT