Top 10 iPad Accessories for the Home Theater Crowd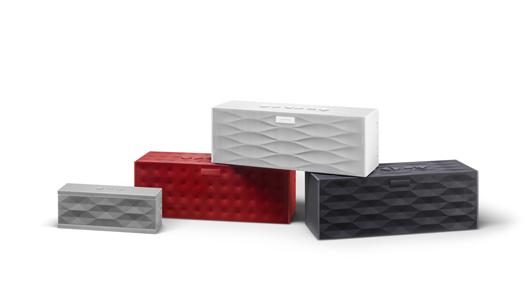 I won't bore you with the usual long-winded love letter to the iPad. At this point in the evolution of Apple's bestselling touchscreen multimedia tablet, you already know that the latest version supports 1080p on its Retina display, in addition to AirPlay wireless audio/video, various capacities of embedded flash memory, and optional cellular data connectivity on the three major carriers. It plays movies in HD, it plays music in Apple Lossless, along with an entire online store's worth of games and apps.
In fact there's so much it can do, some folks might want a little friendly advice on how to get the most out of their iPad. We've already shared our favorite iPad apps, so now we're focusing on accessories, a selection of physical add-ons that manage to enhance your enjoyment even further. Yes, this is HomeTheater.com so there will be an emphasis on devices recommended to unleash the sonic prowess of the iPad. (There isn't a whole lot we can say about improving or passing through the video if you're already toting around a million more pixels than an HDTV onboard.) Keep in mind too that these clever little extras make great gifts for the iPad owners in your life.
LifeProof nüüd Case and Cover/Stand for iPad ($120)


The iPad is not a "bargain" item, and so adequate thought must go into selecting a proper case, not merely to add bling but to genuinely protect your financial outlay. And for that we haven't found anything better than the LifeProof nüüd. Pronounced "nude," it is so-named because while it ably ensconces the rear and all sides, nothing is placed over the screen itself. This approach relies instead upon the inherent durability of the sheer glass face of the iPad, so there is no loss of tactile response, and that gorgeous Retina display remains completely unobstructed. But with all of the seams surrounded, the device is rendered effectively water-, dirt-, snow- and shock-proof and every case is tested to meet or exceed military standards for survivability. Even the iSight camera is treated royally, with a circle of double-anti-reflective-coated optical glass positioned over its lens. Despite improvement over four generations, Apple's onboard iPad speaker remains an Achilles heel, but the nüüd provides a specially designed speaker port with a sound enhancement system that actually improves the audio while still protecting the delicate driver inside. And since holding the iPad for hours on end can become somewhat tedious, a LifeProof bundle is available with a snap-on cover for extra protection; snap off the cover and it can be used as a stand. www.lifeproof.com
iSound Portable Power Max 16000 mAh Charger ($130)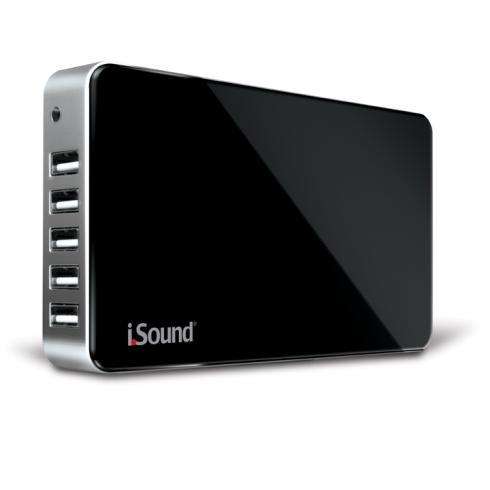 Think of what it must take to drive that big, bright, better-than-HD screen, and then try to envision the diminutive size and weight of the lithium-polymer power source inside that slender tablet's shell. In short, Apple's 10-hour battery is a marvel, but even it needs to re-up once in a while. And if you're not near an AC outlet, then you need a friend like the Portable Power Max 16000 mAh. The number and the curious maternal-sounding letters refer to the awesome capacity, and iSound's top-of-the-line model is the only backup battery we've tried that can fully charge any dead iPad back to 100 percent. And it performed this feat in only 8 hours, faster even than connecting to my Apple wall charger. Yes, I then needed to recharge the Portable Power Max for the better part of a day with the included AC adapter, but I was touched by its nobility, giving its all so that my iPad could go on. The unit packs five standard USB ports, plenty to connect and juice a multitude of less-hungry portable devices simultaneously, and a USB mini/micro adapter cable is supplied. There's even an extremely bright flashlight built in (just because) in addition to an array of charge indicator lights. Remarkably, our sample arrived raring to go right out of the box with four out of five already lit. www.isound.net
Satechi BT MediaRemote ($50)


Some of the accessories on this list allow you to use the big, sharp touchscreen to control your media playback, beaming your audio to remote destinations, right from your able mitts. But what if you want to exploit the contents of your iPad without holding the iPad itself, maybe even one-handed, possibly without even looking down? Satechi makes an elegant, lean and lightweight controller, the BT MediaRemote by name, using Bluetooth connectivity to manipulate the basic functions of Apple's wireless tablet. It's easy to carry and use, even by touch alone, with the de rigueur play/pause, fast forward/rewind, volume up/down and mute buttons, some pulling double duty once you learn the tricks explained in the manual. For example, the Volume Up button can be used to trigger the iPad camera's shutter and snap a photo remotely, which gets rid of the shakes and lets you be in the photo. Another secret of its apparently minimalist design is its placement of less frequently used controls, including the zero through nine numeric keys, behind a sliding door. And the Home button can be used to activate Siri, which is available on third-gen and later iPads running iOS6. www.satechi.net
Seagate Wireless Plus Hard Drive ($200)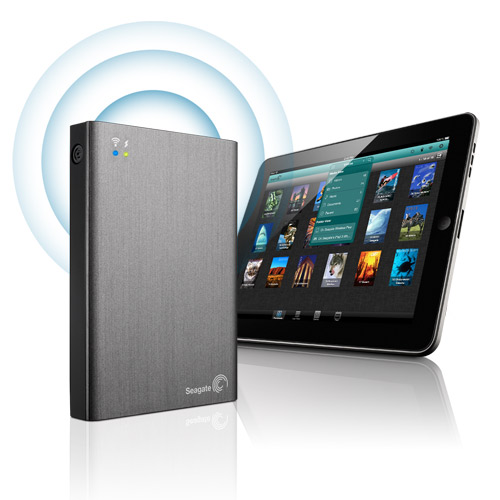 For the longest time, the onboard capacity of the iPad topped out at 64 gigabytes, then Apple gave the world 128GB… but what if you could locally store an entire terabyte of media files? (Remembering of course that usable capacity is always less than advertised capacity.) The Seagate Wireless Plus contains a 1TB hard-disk drive, along with a rechargeable battery good for about 10 hours. That's roughly triple the play time and double the capacity of their first-gen drive, the GoFlex Satellite. Wireless Plus creates its own Wi-Fi network, so it sends its content wirelessly, straight to the device without a connection to the Internet, perfect if you can't access the iCloud because of slow, costly, or unavailable Wi-Fi, or if you don't want to incur data charges. The free Seagate Media app allows you to effortlessly browse the drive's varied contents with a rich visual interface. Yes, you can stream as many as three different HD movies to three devices at once, or use it as a wireless hub for up to eight users, but for me it's all about the capacity. For the first time I can now transport my entire Digital Copy collection of 300+ feature films wherever I go. Loading up is drag-and-drop easy, and the drive also offers USB 3.0 connectivity, a blessing when transferring lots of big files. (My iTunes Digital Copy of Django Unchained alone is a whopping five-and-a-half gigs in HD!) www.seagate.com
Wireless Speakers
Sometimes you just don't want to use headphones, and I can't really endorse Apple's tiny edge speaker. You could plus into an outboard audio dock, but why, when you have both ubiquitous Bluetooth and Apple's proprietary AirPlay wireless technologies inside? And just when I thought I'd heard it all, an accessory for an accessory raised the bar even higher.
Jawbone Big Jambox ($299)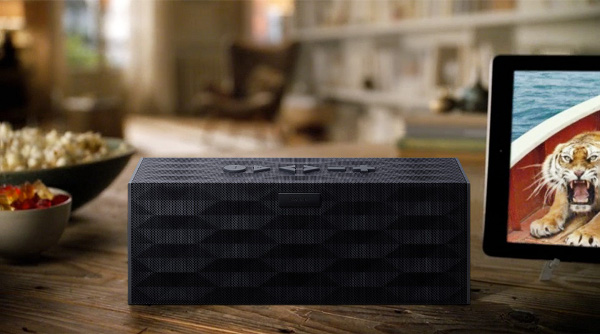 2011's Jambox was one of the most impressive Bluetooth speakers I ever head, and its bigger, bolder successor does not disappoint. BIG is its first name, so be prepared to put your back into lugging this nigh-three-pound bad boy wherever the party is. That heft represents a 15-hour lithium-ion battery, custom neodymium stereo drivers and not just one but two passive bass radiators. There's also some sophisticated digital signal processing and dynamic EQ onboard, so it's no surprise that we found the sound to be rich and full with clear stereo separation and big, thumping bass. Unmistakably we could feel the air movement without even laying a hand on the speaker, and the LiveAudio mode delivers a more three-dimensional experience, which combined with the already wide soundstage is particularly enjoyable on movies. Bluetooth connection is fairly standard, as this stylish brick (in Graphite Hex, White Wave and Red Dot versions) identifies itself by name to the iPad and speaks to let you know when it is in pairing mode and when you have successfully linked up. From there it is a bevy of on-unit buttons, as volume and playback can be controlled both by the iPad and the Big Jambox. The choice of voice and the function of the dedicated Talk button are user-customizable, and future apps and updates are just a USB connection away. www.jawbone.com