Tidal and Dolby Bring Atmos Music to Home Theaters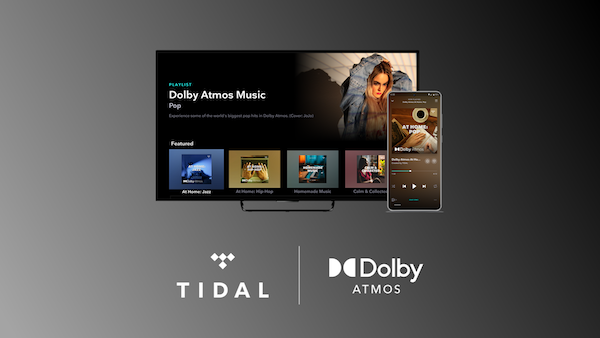 The presence of music in Dolby Atmos format on Tidal has been something of a well-kept secret since the streaming service started adding it in December 2019. Why? I suspect it's because Atmos support so far has been limited to select Android smartphones and tablets—not exactly a premium method to experience immersive music. But things changed big time this week with Dolby and Tidal's joint announcement that Tidal Hi-Fi subscribers can now stream Atmos music to home theater systems via an Apple TV 4K, Fire TV Stick, NVIDIA Shield TV, or other compatible device.
Here's the full list of compatible streaming devices from Dolby/Tidal's joint press release:
Apple TV 4K
Fire TV Stick 4K
Fire TV Cube
Fire TV Stick (2nd gen)
Fire TV (3rd gen)
NVIDIA SHIELD TV
NVIDIA SHIELD TV Pro (2019 or newer models)
When running the updated Tidal app on one of the above devices, subscribers to the service's $20/month HiFi tier can now experience music in immersive Atmos sound via their Atmos-enabled A/V receiver or surround sound processor, soundbar, or TV. Owners of Atmos-enabled Android TVs from Sony and Philips can also run the app natively on the set and output audio via HDMI eARC to an external soundbar or AVR. According to Dolby/Tidal's release, Tidal "will automatically default to this experience if a Dolby Atmos mix and compatible device are available," so listeners don't have to worry about extra setup steps to enjoy music in Atmos.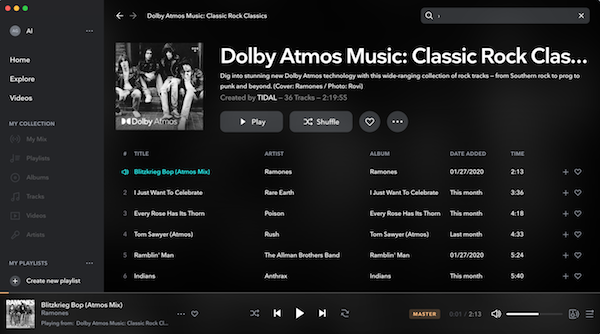 Tidal's Dolby Atmos music collection features a wide array of artists and genres—you can find everything from current pop from The Weeknd and Halsey to classic rock and jazz, 70s/80s new wave and punk, old-school rap and country. There's even Bing Crosby, who gets his own Atmos playlist!
New subscribers who want to experience Atmos on Tidal HiFi can take advantage of an extended 60-day free trial for a limited time. Details on the offer can be found at this link.