Tidal Adopting Hi-Res FLAC for HiFi Plus Subscribers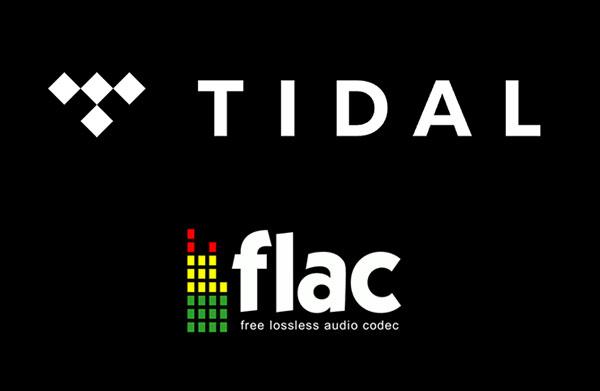 Editor's Note: This story was updated 4/12/23.
Today, Tidal revealed on Reddit that HiFi Plus subscribers will soon have a new streaming option: high-resolution FLAC. This announcement follows closely behind MQA's entry into "administration," the British equivalent of Chapter 11 bankruptcy. This development suggests financial difficulties for MQA and raises questions about its future.
Tidal currently uses FLAC for its CD-quality streams, but relies on MQA (Master Quality Authenticated) technology for its hi-res streaming.
Until there's more information available, one can only speculate what are the ramifications of this announcement. But it is possible Tidal may be cautiously shifting to the non-proprietary FLAC format—which requires no specialized hardware for decoding—to hedge its bets with MQA. Will Tidal abandon MQA completely? Will it buy the underlying technology if the company is sold in pieces? Only time will tell!
There's no press release out yet, but the news about TIDAL adopting FLAC is official. In an AMA session, @TIDAL_Jesse specifically said:
"Breaking news for my reddit peeps: we will be introducing hi-res FLAC for our HiFi Plus subscribers soon. It's lossless and an open standard. It's a big file, but we'll give you controls to dial this up and down based on what's going on." - from Reddit.com.
So, what is FLAC? The Free Lossless Audio Codec is an open-source file format designed to provide lossless compression of digital audio data. FLAC was first released in 2001 and has since gained popularity due to its ability to reduce file sizes without compromising audio quality.
Key features of the FLAC file format
• Lossless Compression: Unlike lossy compression formats like MP3 and AAC, FLAC retains all the original audio information.
• Open Source: Its source code is publicly available and can be utilized or modified by developers free of charge.
• Compression Ratio: FLAC can compress audio files by about 30-50%, depending on the source material, which results in smaller file sizes compared to uncompressed formats like WAV or AIFF.
• Wide Compatibility: Supported by numerous hardware and software platforms, including smartphones, portable audio players, and desktop applications.
• Streaming Capability: Files can be streamed over the internet, allowing users to enjoy high-quality audio without the need for large downloads.
MQA Issues Statement on Entering into Administation
Master Quality Authenticated (MQA), the format invented by audio pioneer Bob Stuart and launched in 2014 under the aegis of Meridian Audio, the company Stuart founded in 1977, has issued the following statement:
"Following the recent positive reception to MQA's latest technology (SCL6), there has been increased international interest in buying MQA Ltd. At the same time, MQA's main financial backer is seeking an exit. In order to be in the best position to pursue market opportunities and expedite this process, the company has undergone a restructuring initiative, which includes entering into administration and is comparable to Chapter 11 in the US.
"During this process, MQA continues to trade as usual alongside its partners.
"We won't be commenting further while negotiations take place."