Test Report: Paradigm MilleniaOne Speakers & MilleniaSub Subwoofer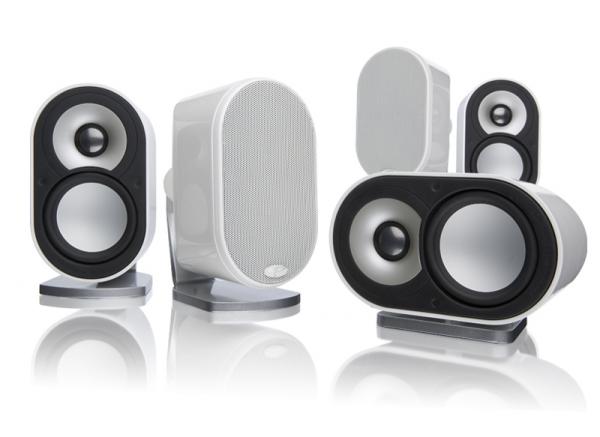 Glancing over the stylish, diminutive Paradigm MilleniaOne speaker, you might assume it's nothing more than a flimsy plastic housing packed with 25-cent drivers scavenged from a parts bin somewhere in the bowels of Guangdong Province. But besides its cute looks, the MilleniaOne has nothing in common with the typical "lifestyle" speaker. It's part of Paradigm's Reference line, so it employs custom-designed drivers, a stiff cast-aluminum enclosure, and a carefully tuned third-order crossover. To paraphrase a beloved beer commercial, the MilleniaOne is everything you want in a speaker — and less.
Take a closer look at the 4-inch woofer and 1-inch tweeter. The diaphragms are made not from flexy paper or plastic but from rigid anodized aluminum. Rap a knuckle on the metal enclosure and you'll hear a dull thunk similar to what you'd hear if you knock your knuckle on the sidewalk. This speaker is far more serious than its size and $249 price suggest.
Yet the MilleniaSub subwoofer makes the MilleniaOne's design seem timid. It uses two super-slim 14 x 3-inch "racetrack" drivers (each with roughly the same area as an 8-inch woofer), mounted opposite each other to cancel vibration. A 5-millimeter-thick extruded aluminum enclosure houses the drivers and a Class D amp rated at 300 watts rms. You can place the $1,399 MilleniaSub fl at on the floor, mount it vertically on its included stand, or even attach it to a wall.
Each MilleniaOne satellite includes a table stand and wall mount. You can buy the MilleniaOne in a pair for stereo or in a set of five for home theater. In the latter configuration, one of the MilleniaOnes is turned on its side for center-channel use. Normally, turning a single-woofer two-way speaker on its side is a recipe for disaster, because interference between the drivers gives you a radically different sound as you move across the room. But the close spacing of the drivers, combined with the relatively steep third-order crossover, essentially eliminates audible interference problems.