KEF R Series Speaker System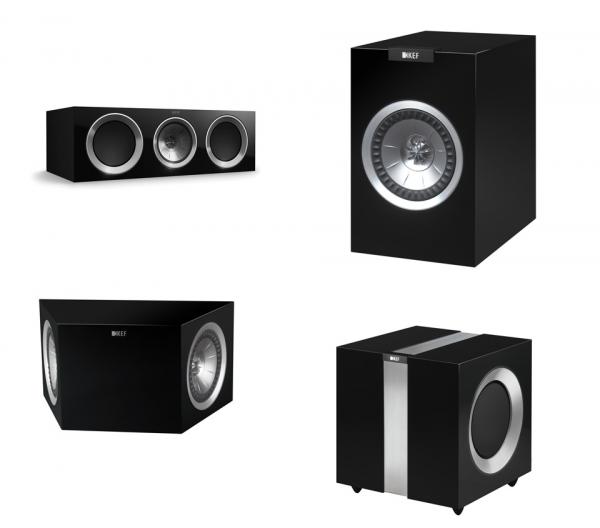 Like so many British (and, for that matter, American) ür-audio brands, KEF — originally Kent Engineering & Foundry — had its roots in the post- WWII technology boom. In KEF's case, it grew inside a Quonset hut on the grounds of the aforementioned foundry. A half-century down the road the Kentish maker is still there (in Kent, not in the metal shed!), still focused on its core competency (loudspeakers), and still producing wholly excellent designs.
Casting back over the years, I've tried to recall a bad or even a mediocre KEF speaker: no sale. The firm's designs have always seemed to share a commitment to careful musical accuracy, both measured and subjective, and a certain tendency toward iconoclasm; witness the ovoid "racetrack" woofers of the '60s, the "don't-call-it-coaxial" single-origin two-way Uni-Q driver of the current era, the wild Muon flagship.
Uni-Q is in fact the cornerstone of much of KEF's current range, including the R Series models before us here. The two-way concept locates a compact tweeter where a woofer "dustcap" would normally be, eliminating the physical offset between high- and low-frequency radiators and thus addressing a host of thorny problems, most prominently those of dissimilar off-axis responses, and certain phase issues.
Our system was anchored by KEF's smallest R Series, the R100, marking a welcome change from the usual send-the-biggest philosophy. (The Series employs the same Uni-Q driver throughout, so unless you have a rather large room and need the greater power handling and acoustic output of the larger models, I fail to see much advantage in them.)
Setup
Unpacking the R Series KEFs was a pleasure. They're gorgeously finished — rosewood veneers in our case, though walnut and piano black are also available — and, to my eyes at least, unusually handsome. I arrayed the R100s on my usual stands, placed the center unit just below the bottom edge of my 52-inch LCD TV's screen, and the surrounds on high shelves flanking the listening position, finally heaving the compact but heavy R400b into my long-established best-subwoofer position behind and a bit to the right of the starboard R100.
All speakers feature top-grade metal and multiway binding posts, and the R100 and R200c include dual inputs for biwiring. All three also include plain black grilles that self-locate via some Potteresque magic (internal magnets), but the KEFs look so good naked, why would you use them?