TCL and Hisense Introduce Roku TV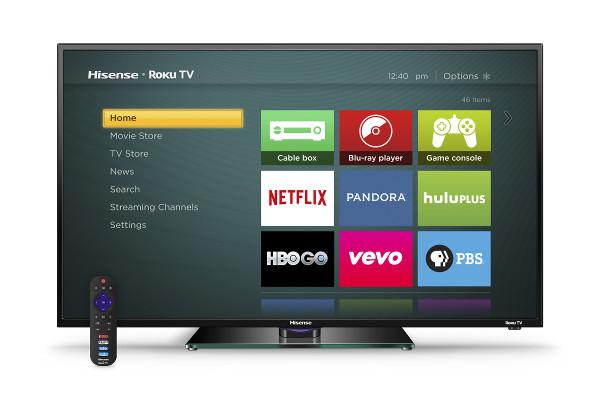 China-based TV brands Hisense and TCL (The Creative Life) today announced the availability of smart TVs based on an operating system designed by Roku, creator of the popular Roku Streaming Stick.
Roku TVs are said to offer quick-and-easy access to all television entertainment sources—including access to more than 1,500 streaming channels—on a personalized home screen. Programming options appear as icons on the home screen so there's no need to change inputs to move from streaming channels to live TV or a connected device such as a game console or Blu-ray player.
Features include Roku Search to help viewers find movies and shows available for streaming by searching for titles or the names of actors and directors. The TVs can be controlled by a simplified remote or the Roku mobile app, which supports iOS, Android, and Windows devices.
TCL will offer four 1080p Roku TVs with screen sizes from 32 to 55 inches and prices from $229 to $649. All models have three HDMI inputs and are available for pre-order at Amazon.com. The TVs will be available in stores nationwide in the coming weeks.
Hisense will offer four 1080p Roku TVs with screen sizes from 40 to 55 inches, which will be available at stores nationwide in late September. Pricing was not announced.
LATEST VIDEO
WHERE TECHNOLOGY BECOMES ENTERTAINMENT