A Talk with "Keeping Score" co-director Joan Saffa Page 2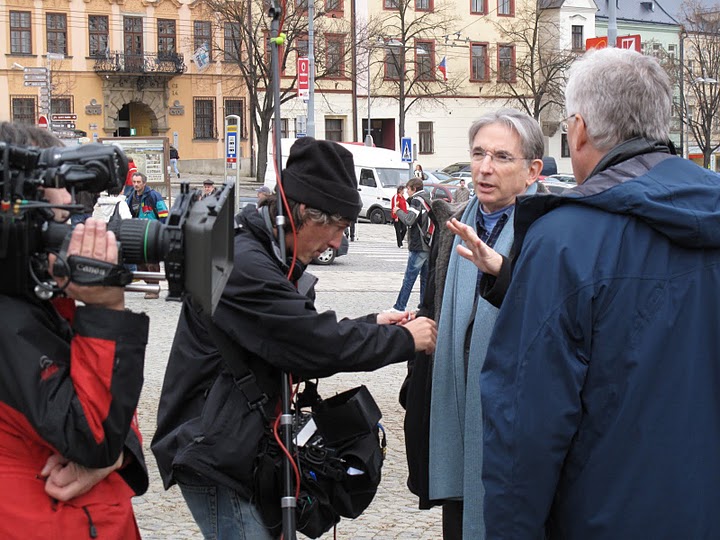 On the streets of Jihlava
RR: Has the way you and MTT work together changed over the years? How would you describe it on the Mahler?
JS: This series is very much a reflection of Michael's vision of classical music. Over the course of the series, he also got more comfortable and more involved with the filming and editing process. And as one of the world's leading Mahler interpreters, he was most immersed in the crafting of the Mahler shows.
One story is illustrative. Before MTT came to Austria and the Czech Republic for filming, David Kennard and I scouted locations with John Kieser, to determine which were the most appropriate in the telling of Mahler's story. However, it wasn't until our filming trip that Michael first saw Mahler's boyhood home in the Czech Republic — Iglau, or Jihlava, as it's now known.
Once Michael started walking the streets of Jihlava, he had an epiphany: The physical layout of the town resembled a Mahler symphony, with individual strands of sound filtering up the streets and combining into a sonic goulash in the main town square. And after he made that discovery, Jihlava became the key to the show, and we returned a few times to do additional filming there. Then, in the edit room, it was the shaping of this section that most interested him.
LATEST VIDEO