A Talk with "Keeping Score" co-director Joan Saffa
Robert Ripps: From your perspective, how has Keeping Score evolved since its 2004 premiere, both artistically and technologically?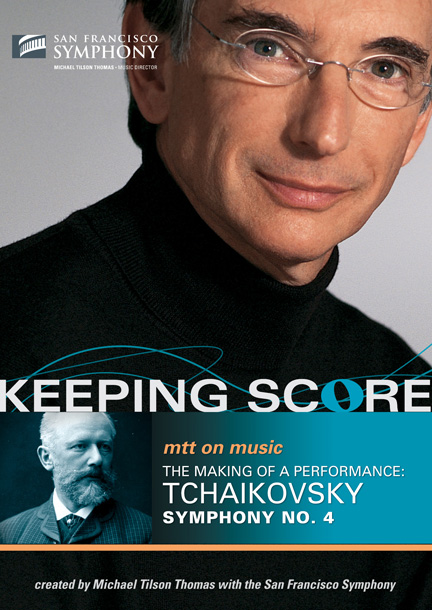 Joan Saffa: I feel that the shows have become a lot richer and more textured as the series has progressed. Our pilot, Tchaikovsky's Symphony No. 4: The Making of a Performance, was filmed entirely in San Francisco. For subsequent episodes, we traveled to the locations that were significant in the life of the subject composer — where he was raised, where he studied music, where he was inspired, and where he composed. So, for example, walking the streets of Mahler's hometown — or imbibing the atmosphere in the house where Berlioz grew up or where Ives wrote his pioneering compositions — gives you a perspective on the man and his work like no other.
When you work on a series for nearly 10 years, much changes technically over the course of the project. When we began these Keeping Score documentaries, we were shooting on DigiBeta tape. A few shows in, we switched over to HD. In all cases, however, we were trying to harness the technology of the day to get an evocative look, in order to transport our viewers to the time and mindset of our featured composer.
RR: All interesting projects have their rewards and their challenges. Can you tell me a bit about those for the Keeping Score series?
JS: There were rewards of all kinds. I'm a musical layman, and whereas I play a little piano, I'm hardly an expert. This series put me in the enviable position of getting a private master class from Michael Tilson Thomas. Needless to say, I learned a lot — and I hope that our audience feels the same joy of discovery that I did.
Traveling through Europe in the footsteps of the great composers was another unique, profound experience and, again, one that I feel informed and enriched our films.
The San Francisco Symphony assembled a first-rate team of professionals in music and film to put this series together, and it was rewarding to have such accomplished colleagues — from Peter Grunberg, MTT's musical assistant, who was a tremendous asset in the field and in the edit room; to John Kieser and Edie Cheng, our fearless and intrepid liaisons at the Symphony; to our dedicated and talented editor, Blair Gershkow; to my esteemed co-producer of many years, David Kennard; to, of course, MTT himself.
The challenge of the series? To listen to all these strong, accomplished, and sometimes conflicting voices and make the best film possible.