SVS Announces its "Most Powerful" Subwoofers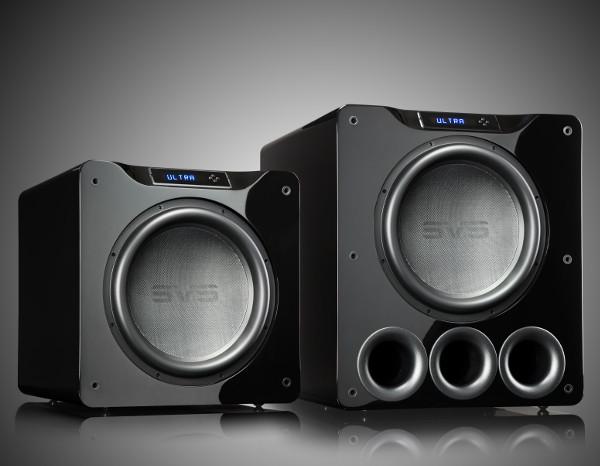 SVS today announced its "largest and most powerful subwoofer line ever."
The 16-Ultra Series ships November 1 with two models: The sealed SB16-Ultra subwoofer ($2,000) and the ported PB16-Ultra subwoofer ($2,500), both featuring a 16-inch driver with an 8-inch edge-wound voice coil powered by 1,500 watts of continuous power (5,000 watts peak).
Made of a fiberglass-resin composite, the driver is designed to move extreme amounts of air "without ever flexing or losing control," according to SVS, which describes the 8-inch edge-wound voice coil as the largest ever deployed in a consumer subwoofer. The company explained its significance in a press release:
The massive voice coil girth allows the amplifier to exert complete control over the 16-inch driver and remain accurate and distortion-free with pinpoint speed in transients, even at reference playback levels. Four of the heaviest toroidal ferrite magnets ever used in a subwoofer generate unprecedented levels of magnetic force and machined motor elements produce astounding levels of low frequency output.
The Sledge STA-1500D amplifier used in both models is a fully discrete MOSFET design that "represents an upgrade over the less robust integrated circuit output stages found in nearly all other Class D subwoofer amplifiers," according to SVS.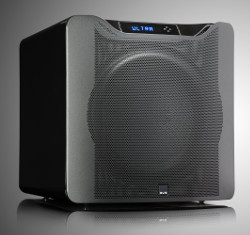 Both models boast a formidable cabinet design with a double-thick MDF front baffle and rigid internal bracing to "eliminate any chance of coloration or resonance from the cabinet, even when the deepest low frequencies are played at reference sound pressure levels."
Beyond sheer power, both subwoofers deploy an Analog Devices 50-MHz digital signal processor (DSP) with 56-bit filtering to enable "precise tuning so the perfect amount of low frequency energy is unleashed at just the right time and just the right frequency."
SVS has developed a new iOS/Android app for real-time control of bass management parameters such as polarity, room gain, phase alignment, and parametric EQ with the ability to store custom settings in presets. "It's the easiest way to fine tune bass down to 16Hz and below from any seat in the house," SVS said in the press release.
Alternatively, both subwoofers can be controlled via an infrared (IR) remote control with feedback provided in a front-panel display.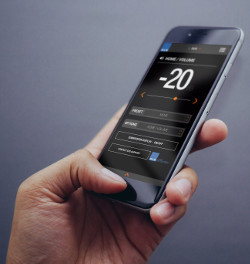 "I challenged our engineering team to create a signature subwoofer line for the entire industry and not just for SVS and to push the boundaries of innovation and performance as much as possible," said Gary Yacoubian, SVS president and managing partner. "We set out to create the reference standard for all subwoofers and shake the foundations of the audio world by making this level of world class experience available to more people than ever before, and I think the world will agree with me. We did it."
Available for pre-order, the SB16-Ultra and PB16-Ultra have a steel-mesh grille and can be ordered with a black oak or piano gloss black finish.
For more information, visit svsound.com .