Spatial Audio, You're One of My Kind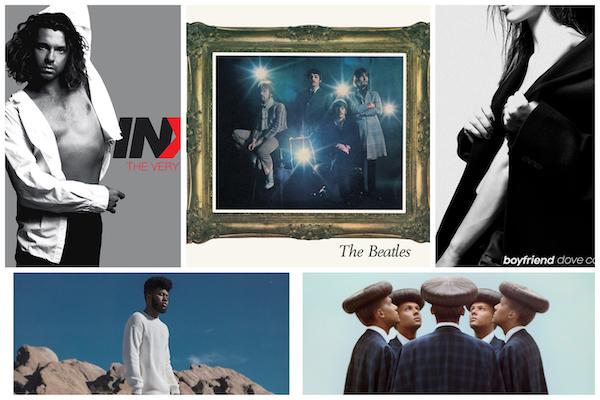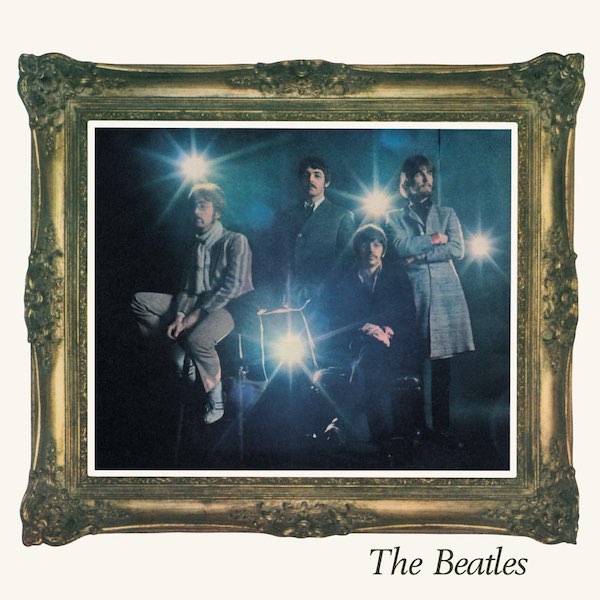 THE BEATLES: "STRAWBERRY FIELDS FOREVER"
All-channel mixing maestro Giles Martin shared some truly key insights during his sitdown with Apple Music's Zane Lowe in a global virtual live event this past Monday, in celebration of the Atmos mix Martin had recently completed for The Beatles' November 2000 collection of (count 'em) 27 U.S. and U.K. chart-toppers oh-so-appropriately titled 1—as well as for their groundbreaking double-A-sided February 1967 single, "Strawberry Fields Forever/Penny Lane."
Observed Giles, "What happened with The Beatles and my dad [their legendary producer, Sir George Martin] and other people around the world was, they went, 'Ok, how do we create worlds that don't exist?' . . . These are things you can only imagine in John Lennon's head. He tried to capture what was in his head and put it on a record, and that's the evolution of sound. It's not just technology, it's imagination as well—and that's key."
Indeed, while 1 is chock full of Beatles benchmarks that simply soar in Atmos, "Strawberry Fields Forever" is, in and of itself, truly a remarkable achievement. Released 55 years ago this past February, just four scant months ahead of June 1967's landmark event album Sgt. Pepper's Lonely Hearts Club Band, "Strawberry Fields" truly opened the door on what The Fabs were up to as they pushed the absolute limits of the stereo technology of the day with just a four-track machine at their disposal—and the song's evolutionary, revolutionary intentions are much more fully realized here in Atmos.
The flute-like intro, played on Mellotron by Paul McCartney, opens up the field (so to speak), as Ringo Starr's drums set the bedrock down the middle right after John Lennon's tape-speed-manipulated vocals serve up his generous offer, "Let me take you down," a phrase now living up in the ether from whence it belongs. Simmering guitar lines permeate on the right as Ringo's refined, resonant cymbal work rolls left.
Ringo plays his kit a bit more urgently on the second and third choruses, both of them now buttressed wide by cello and brass arrangements courtesy the aforementioned George Martin. Lennon's warbly "Nothing is real" line is mostly centered, but the following, uber-warbled "nothing to get hung about" veers left. Soon enough, a number of backwards cymbal-ride incidents move across each channel. (Incidentally, the raga melody in the second and third choruses is played by George Harrison on a swarmandal, an Indian zither.)
Once the iconic instrumental lead-in to the song's first fade-out kicks in, we're treated to a full-channel wash of swirling and swarming electric guitar and drums, followed by a fade-in segment replete with mumblety-peg words, swaying Mellotron, and unrelenting drums and brass before the final, actual fade takes place. And yes, you should be able to discern Lennon repeating, in quite the slurred fashion, the phrase "cranberry sauce" before it all ends.
Forever and a day, "Strawberry Fields Forever" is indeed planted at the pinnacle of Atmos in action, hands down making it our Made for Spatial Audio pick of the week.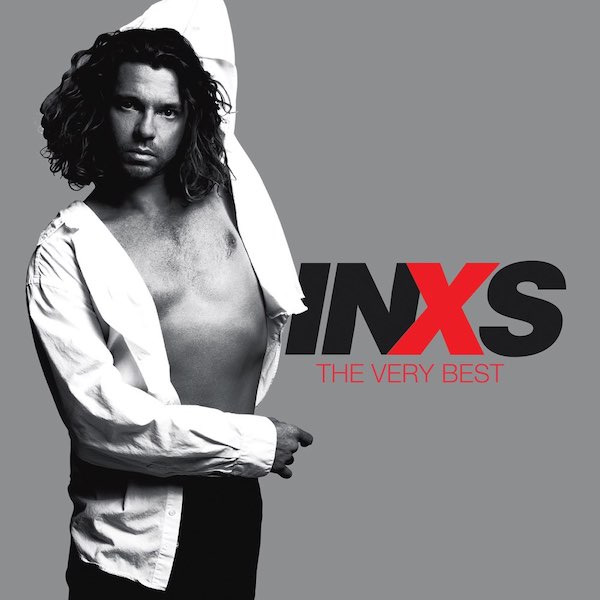 INXS: "NEED YOU TONIGHT"
The No. 1 lead single from INXS's October 1987 multiplatinum juggernaut Kick, "Need You Tonight" vaulted these Australian heartthrobs to full international superstar status, smack at the apex of the MTV Decade. More than just a photogenic assemblage of Aussie glamour boys who made many great and exotic videos, this Down Under-bred sextet was in fact a fine collective of gifted songwriters who knew how to compose catchy—and sometimes even edgy—hits around great hooks and singalong choruses.
"Need You Tonight" opens with a low-end thump down the middle, with drummer John Farriss' cymbal and stickwork percolating across the main stage. Vocalist Michael Hutchence enters with the whispered line, "Come over here," and even though I was in a purely listening-only mode, I still couldn't help reflexively looking around to triangulate just exactly where "here" is—which, in this case, happens to be upfront and center left to start. Tim Farriss' reggae-tinged recurrent guitar riff opens on the right and resolves on the left, its ensuing, jangling echo line spreading even further to the left on a slight delay—a pattern the riff continues to follow essentially each time it appears throughout the track.
Hutchence remains centered and fully out front, with lines like "21st century's yesterday" maintaining a different air of poignancy on today's calendar than it did 35 years ago. Note the dramatic pre-chorus rimshots and cymbal hits—not to mention Andrew Farriss' synth stabs burbling all across the stage during the full choruses.
When Hutchence's response vocals arrive—via multilayered phrases like "I'm lonely" and "can't think at all"—they ascend ever more skyward, his most dramatic up-and-away moments coming at the very end of the track when the music drops out, and it's just all him. INXS, you're definitely one of my kind of favorite artists to hear more of, up here in the Atmos sphere.
DOVE CAMERON: "BOYFRIEND"
Onetime Disney Channel darling Dove Cameron (Liv and Maddie, the Descendants franchise) lends a clear sense of maturity and self-actualized identity declaratives to her sparkling new single "Boyfriend." Though the song began its life as a runaway viral sensation on TikTok, "Boyfriend" is much more fully fleshed out in its Spatial Audio form.
A breathy lead vocal in the Billie Eilish school of emoting takes center stage, with Cameron's "oh oh oh" response appearing way back in the soundfield supplemented by light cymbal taps, and then her lead flows off to the right as a film-soundtrack-worthy synth sample swells behind, up, and over her. (Yes, this is one of those full-on "take note of your volume levels" moments.)
As her layered vocals on the chorus dominate all fields, intense synth and percussion fill in, bouncing right to left at the most dramatic of moments. When Cameron sings the recurring line, "I could be a better boyfriend" out front, her less discernable response lines nestle behind her to the left and right.
The second chorus takes Cameron left to right, contributing to the overall "this is a breakthrough career moment" vibe of the song—and one that's wholly deserved, mind you. This time, her "ooh ooh ooh" caws float in after said second chorus to take a full-stage stance, with the juxtaposed gender pronouns of the lyrics adding yet another layer to the story. The bridge arrives with insistent cymbal taps, swirling synthy samples, and percussive snaps and slaps before Cameron takes it all home in full, up in the clouds.
Based on this performance alone, Cameron proves herself to be even better "Boyfriend" material in Atmos.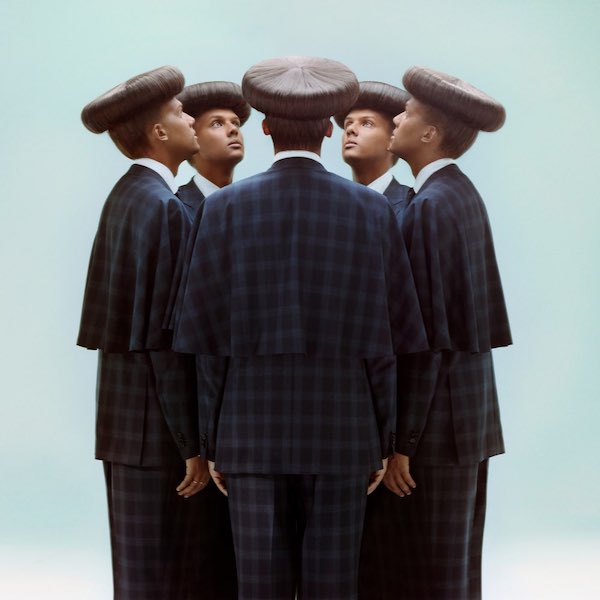 STROMAE: "SANTÉ"
The lead track from Belgian hip-hop/pop star Stromae's upcoming March 2022 release Multitude, "Santé" is a bouncy, catchy creuset of earworm-inducing styles. "Santé"—which, in the context of this song means "cheers," but is actually a play on its more direct French meaning, "health"—is intended to celebrate the sacrifices made by our modern world's unsung heroes and essential workers.
Clean, mandolin strumming takes the intro wide, with an instantly unforgettable electronic hook huddling behind Stromae's centered lead vocals—sung fully in French, of course—which are soon joined by a throbbing bass right behind him down the middle. His voice moves right to left and back again, punctuated by a few stray response words back and to the left in the mix.
Additional claps, whoops, and whistles join in during the second chorus where the hook slows up a bit, while the mandolin continues in the back as Stromae's flow rolls faster in the French rap section. This is followed by more percussion and other elements of cumbia (a Caribbean/Colombian hybrid) around him, to give the track even more of an international multigenre flavor. As that killer hook returns, you might expect a cavalcade of notes and/or chords to explode forthwith, but it instead sticks to the already established—and much more interesting—sludgy rhythm. Stromae doubles his vocals with said hook in tow, along with even more persistent claps and whoops rolling across the stage. The hook gets to own the last echo at the fade.
"Santé" deserves all the bon mots and belle louange we could possibly heap upon it. Salut Audio Spatailisé!
KHALID: "LOCATION"
R&B pop sensation Khalid made a big splash with his debut single from May 2016, "Location," and it shines on as an even brighter beacon in Atmos. (For the record, "Location" ultimately became a key track on Khalid's ensuing debut album, March 2017's American Teen.)
A testament to budding young love, "Location" is hard to beat. When Khalid enters with the initial request to "Send me your location," his own location moves right to left and back again ahead of sampled plinks, percussion, and some light, crackling surface noise. Next, his "come through" response line rolls way back and off to the right.
As the following verses unfold, Khalid's vocal character gets manipulated and continues to move across the field, almost like he's changing lanes on a highway while headed for a hopeful destination point. The musical elements trail behind him depending on what channel he's in, akin to being followed by a vehicle slightly behind you in traffic that already has your pin.
The bass thud comes in and pinwheels outward, resonating nice and wide. The chorus takes on an added doubled vocal shift to the left. Accompaniment drops out briefly, and an angelic background chimes in as Khalid continues on his path. "Come through" splits right before "Send me" rolls left on the next vocal pass, accented by a few key snare taps to boot. The baby-fied vocal effect on "I don't need" swoops up and to the left as the layers continue to be added, Khalid's pleading, throaty, extended-vowel take on the word "you" garnering dramatic impact 2½ minutes into the track. His scatted lines pan all about before the kicker, "I don't need nothing else but you," goes up high, while the final keyboard plinks, pinballing guitar lines, and somewhat buried cowbell hits take it to the finish. When it comes to Khalid, there's only one phrase that perfectly describes what this song truly is in its Spatial Audio form: It's all about location location location.
Related:
HOW TO GET THE MOST OUT OF SPATIAL AUDIO
For more about the specs, gear, and setup options you'll need to experience the very best of the ever-expanding Apple Music universe of fully immersive Made for Spatial Audio Dolby Atmos mixes, go here.
FURTHER LISTENING
Still want more Made for Spatial Audio options to listen to before an all-new Spatial Audio File returns next Friday? Go to Apple Music: Spatial Audio Relations to get an additional all-channel fill.