Sound & Vision Tech Tidbits September 2017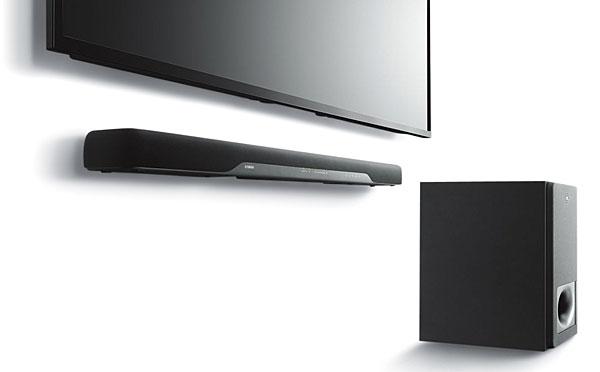 The Yamaha YAS-207
($299) is the first soundbar with DTS Virtual:X, which simulates a 7.1.4 configuration with height effects but without using height speakers. It sounded better than we'd expected. Look for our review in an upcoming issue...
ViewSonic's Claims about one-chip DLP projectors versus competing three-chip projectors are only partly supported, according to the Advertising Self-Regulatory Council. It's OK to quote ANSI lumens for brightness, says the group, but not OK to claim greater color accuracy...
Project Hydran is the code name of the new TiVo user interface. It brings back the old-style grid guide, is already deployed in Spain, and is coming to the U.S. late this year...
Info-Collecting Smart TVs make 69 percent of consumers somewhat or completely uncomfortable, says a Videa survey. Local news sources are preferred to national ones by 62 percent of respondents...
Virtual Screens Will Replace conventional ones someday, claims an Ericsson study, if VR early adopters are a reliable indication. Thirtyseven percent of them have shifted regular video viewing from physical screens to virtual ones...
The New Xbox One X game console features Ultra HD with HDR plus supersampling to enhance sharpness on 1080p TVs. Coming in November...
Layer3 will launch cable TV service in the New York metro area, joining Charter, Verizon, and others. The service supports Amazon's Alexa voice platform...
Cable TV Is "Failing," says no less an expert than the CEO of the American Cable Association. Broadband is where the money is now...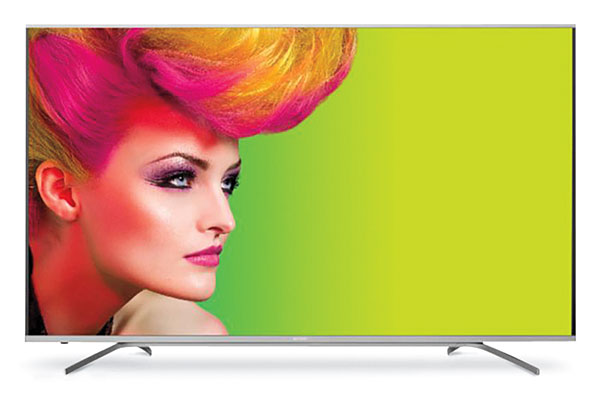 The Sharp TV Brand is in a tug-of-war between new corporate owner Foxconn and current brand licensee Hisense. Perhaps suffering from seller's remorse, Foxconn says Sharp sets are being "shoddily manufactured," while Hisense says it is making "quality televisions under the Sharp brand"...
Cord Cutting Is Accelerating, says TiVo's first-quarter 2017 Video Trends Report. Of the 15.2 percent of respondents who don't get pay TV, 21.8 percent have ditched it within the past year, versus just 4.4 percent a year before...
Cord Cutting Owns 8 percent of the U.S. subscription video market, and that will rise to 18 percent by 2022, according to Strategy Analytics. But at this rate, we'll be into the late 2020s before it surpasses cable and satellite operators...
Next-Gen Verizon FiOS TV is in beta. The more personalized, all-IP version would succeed the current hybrid QAM/IP system...
Six-Second Ads, pioneered by YouTube, have taken root in Fox's online and on-demand channels and may eventually even reach its main channels. But though they're short, they're not skippable...
TV Stations May Renege on their promise to make their next-gen ATSC 3.0 broadcasts backward-compatible with existing ATSC 1.0 tuners, the American Television Alliance has warned the FCC. Just what viewers need—another DTV transition...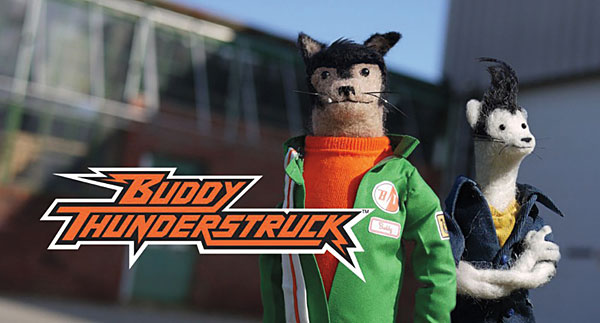 Branching Story Lines are a feature of two new Netflix series, Puss in Book and Buddy Thunderstruck. The interactive feature is supported on smart TVs, streaming players, game consoles, and iOS but not on web browsers, Android, Chromecast, or Apple TV (yet)...
Jessica Rosenworcel has unexpectedly been renominated by President Trump to the FCC seat she just vacated. Though generally well regarded, she was the Democrat who cast the deciding vote against the new digital cable ready standard, costing cable customers bushels of money in box rental fees...
Dirac Room Correction is coming to NAD home theater electronics. It's supported by the T758v3 and T777v3 receivers via the AM230 MDC Module and will soon come to the Masters M17.2 pre/pro...
HDmusicstream is a forthcoming music streaming service from heavy-hitter download service HDtracks. MQA is the "audio origami" that enables a CD-quality channel to deliver master-quality high-res audio...
Zvox's AccuVoice circuit is now built into a soundbar, the SB380 ($300), joining a similarly equipped soundbase. Both use hearing-aid technology to provide a smart dialogue boost...
Apple's HomePod wireless speaker has "seven beam-forming tweeters that provide pure high-frequency acoustics with incredible directional control and powerful technologies built right in to preserve the richness and intent of the original recordings," says the company. But Siri's "conversational abilities are a distant third to those offered by Google and Amazon," says Joe Branca of Strategy Analytics—Siri, call Alexa...