Sound & Vision Tech Tidbits December 2017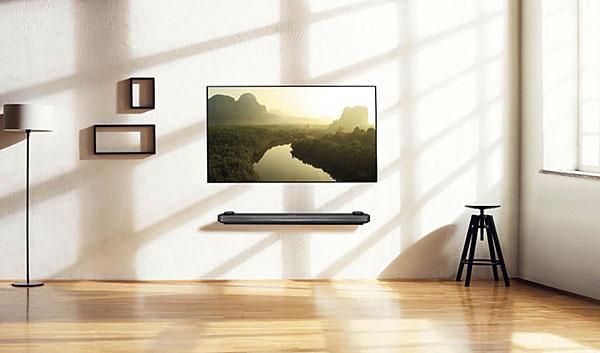 LG Welcomes Sling TV
to 2017 OLED and Super UHD models. And its ad-supported Channel Plus app now offers more than 100 streaming channels...
Netflix and Dolby Atmos are now a thing. Initial titles will include Okia, Blame, Death Note, Bright, and Wheelman, while supported streaming devices include 2017 LG OLED TVs, Xbox One, and Xbox One S...
Netflix Bumped Fox from the number-four slot on the Must Keep TV list from Solutions Research Group. With ABC, CBS, and NBC still making the cut, this is the first time one of the Big Four didn't make the top four...
Vizio Added Amazon Video to SmartCast P-Series, M-Series, and E-Series UHDTVs. You can buy or rent programs or access Prime Video...
Fox Will Stream on the Nexstar platform as part of an affiliate deal with the latter's 17 stations. This is the first time Fox has signed such a deal, though it already streams on Hulu without an affiliate connection...
Disney Will Launch streaming services for both its Disney and ESPN brands. In not unrelated news, it ended distribution through Netflix—and Netflix stock slipped on the news...
Amazon Prime now reaches 79 million U.S. households, up from 66 million last year. If it passes 90 million next year, it will surpass the number of pay-TV subscribers—as Netflix has already done...
Comcast Instant TV rolled out in the third quarter. It avoids conventional boxes in favor of mobile and other devices, includes a cloud DVR, and packages are expected to cost $15 to $40/month...
Bluesound Mates Any Sub with its Pulse soundbar through the RT100 Wireless Speaker Link ($99). It can also pair the Bluesound Sub to any Bluesound Player or other system...
DirectTV Now's Cloud DVR got beta-tested over the summer. It has some catch- ing up to do with Sling TV, et al...
Dish Network and TiVo have migrated the latter's metadata to the former's TV, VOD, and DVR services. TiVo owner Rovi signed a 10-year patent renewal with Dish last year...
SimpleTV Shuttered its program guide, making its cloud DVR inoperable. Customers are offered a $100 discount on the TiVo Roamio OTA...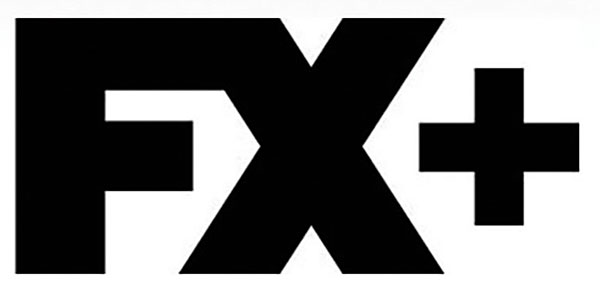 AMC Premiere and FX+ are ad-free versions of those cable networks costing $5 and $6 per month, respec- tively. First availability will be on Comcast Xfinity boxes, website, and app, plus apps from the networks themselves...
Smart TVs Are Gaining Eyeballs at the expense of set-top boxes and dongles, says eMarketer, with their user base expected to rise 10 percent this year. Even so, Roku continues to grow with users up 19.3 percent from last year...
Charter Welcomed the new customers it acquired with Time Warner Cable and Bright House by hitting 30 percent of them with rate hikes. At least you'll be able to get Netflix through your expensive rented box...
Crestron and Sonos have inked a pact to enable the Sonos app to integrate into Crestron home auto- mation systems. Sonos speakers can be controlled by Crestron touchscreens, keypads, and remotes—and Crestron dealers now carry Sonos products...
Russound and Ihiji are bringing the latter's remote monitoring tech- nology to the former's dealers. They'll be able to monitor device health, update configs, and perform firmware updates without a truck roll...
Onkyo and Pioneer added DTS Play-Fi wireless smarts to 2017 AVRs, sys- tems, and other products via firmware update—and to their control apps too. Some 2016 models may also get the update...
Harman Acquired Arcam, maker of audiophile AVRs and other products. U.S. distribution via the Sound Organisation will continue...

Denon's HEOS Drive now supports hi-res and lossless audio. The custom-installable HS2 ($2,499) handles four HEOS zones and eight channels...
ATI Acquired Datasat, pooling their expertise in high-end amp and surround products for consumer and industrial use. The Datasat brand will continue, and manufacturing will remain in California...
Savant Acquired Artison from founder Cary Christie. That gives the smart- home specialist additional expertise in home theater and multi-zone audio, with new audio-over-IP solutions expected...
NAD Founder Marty Borish has died. The affordable audiophile brand, now owned by the Lenbrook Group, is sold in more than 80 countries...
Sinclair Broadcast Group says, quite chillingly, that local news would be better if just one or two mega-owners (like themselves) controlled news production in each market. Sinclair's acquisition of Tribune Media will probably go unopposed by a new FCC unconcerned with ideologically charged concentration of ownership...