Sound & Vision Tech Tidbits August 2017
Vizio Is Bringing HDR10
to its E-Series models with a firmware update. Models range from 55 to 80 inches, at $550 to $3,400, and include 16 zones of full-array LED backlighting...
TBS and TNT are expanding their mobile presence to include the Roku, Chromecast, and Vizio SmartCast platforms. They are already on Android, iOS, Apple TV, and Amazon Fire...
AccuWeather is now an app for Android TV. That brings it to smart TVs from Sony, Philips, TCL, and others...
DirecTV Now, AT&T's shot at luring cord-cutters, now streams on Roku. The set-top box was the last major platform without the streaming service...
AT&T's Latest Unlimited Choice mobile package provides 60 DirecTV channels for $70, which is 10 bucks more than the regular UC bundle and 30 bucks less than previously. But the 3-Mbps data cap limits HD viewing unless you use Wi-Fi...
Netflix and Net Neutrality are no longer on the same side. "We're big enough to get the deals we want," says CEO Reed Hastings...
Comcast's XG4 is a new wholehouse DVR that includes Ultra HD res- olution, HDR enhancement, and six tuners. Arris is just starting to manufacture it for limited availability...
Dolby Vision has been added to Oppo UDP-203 ($549) and UDP-205 ($1,299) Ultra HD Blu-ray players as a firmware update. It is also coming to TCL's U.S. TV line for the first time via the P Series ($499 to $999) and C Series ($699 to $1,000)...
Charter Is Combining Netflix and similar services into its set-top box, thus integrating pay-TV and non-cable subscription services. YouTube may be next on the list...
Pay-TV Subscriptions are forecast to hit a billion in 2022, largely thanks to international growth, says Digital TV Research. "We believe that the worst of the losses is over now for North America," says an analyst, with a projected loss of 5 million by 2022...
U.S. Pay-TV Subscriptions plummeted by 802,000 in the first quarter, a decline of 0.8 percent, says SNL Kagan. As we've seen before, the biggest losses were among satellite and telco TV operators...
Broadband-Connected TVs are in 69 percent of U.S. households, reports Leichtman Research Group, up from 50 percent three years ago. Twenty-five percent of adults watch internet programming versus just 11 percent three years ago...
Smartphones Are Number Two on the Consumer Technology Association's list of most-owned products. That puts them behind TVs (still) but ahead of Blu-ray and DVD players (for the first time)...
Ninety-Two Percent of Viewing is via traditional TV, according to Nielsen. Computers, smartphones, and tablets combined represent 7.6 percent...
One-Third of Video Streaming Trials result in a paid subscription, according to Parks Associates. The other two-thirds are beating the system...
BitTorrent Live, a peer-to-peer video streamer, is ceasing oper- ations. It offered 15 free channels, including NASA TV UHD and inexpensive add-on news packages, and might have given P2P a legal reason to live...
Integra Wed Chromecast in a firmware update for the DRX-R1, DRX-7, DRX-5, DRX-4, DRX-3, DRX-2, and DSX-3 AVRs as well as the DRC-R1 pre/pro and DLB-5 soundbar. The update also finds music from supported streaming services via Google Home and supports additional voice-activated features via Google Assistant...
Phase Technology's DARTS (Digital Audio Reference Theater Systems) has become a separate brand name with a dedicated sales channel. It remains under the ownership of MSE Audio...
BluOS and URC have teamed up to bring the latter's Total Control system to the former's wireless ecosystem. Owners of NAD and Bluesound audio products can now control them with URC's tabletop and in-wall touchscreens, remote con- trols, and mobile apps...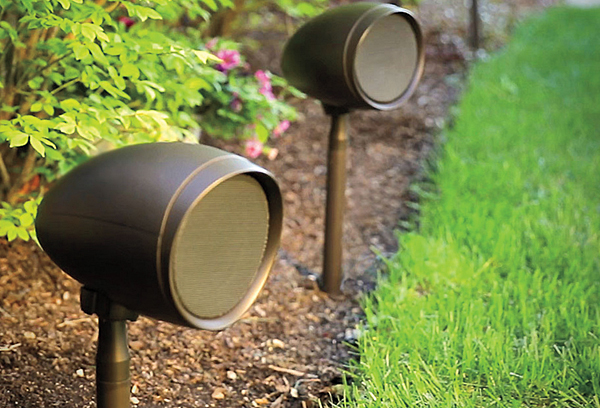 Control4's First Triad products are the Garden Array outdoor speaker (GA4 SAT, $300 each) and subwoofer (GA10, $1,000). They are designed to be mounted not under eaves, but throughout the yard for even coverage and less impact on neighbors...
Russound XStream streaming audio products are now controllable via URC Total Control systems. This applies to both new and existing systems...
Best Buy and Vivint will bring the latter's con- nected home products, installation, security monitoring, and tech support to the retailer's customers. Packages start at $700, and service plans are $39 to $49 per month...
RadioShack Closed its last 1,000 stores. This is the end, my friend...