Sony's "Hancock" at Home
Why won't Sony's CEO Howard Stringer make up his mind? First, he claimed movie downloads would never take off. Now, he's changed his tune entirely. Sony's hoping Will Smith's latest release, Hancock will change the way we watch movies.
Hancock hits theaters this week, but you won't have to wait as long to view it at home. That is, if you have a Sony Bravia TV with an Internet connection. After it's run in theaters, but long before it's released on DVD, Sony will make the film available as part of an experiment on how movies will be delivered in the future.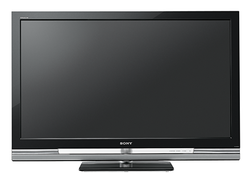 Stringer envisions a future where movies are streamed directly to Sony televisions, bypassing the usual pipeline of retail stores, cable, and satellite providers. The move shows unprecedented cooperation between Sony's electronics division and its movie studio.
In a New York Times article, Sony's executive vice president and CFO Robert S. Wiesenthal said, "The Internet is not only a great place to reach Web sites, but it's also a great way to deliver conventional content. And at the end of the day, it's about getting entertainment back into the living room."
The article continues: Now, consumers can download movies to their computers - an often cumbersome process but one that should improve as broadband speeds increase - and to Sony PlayStations; the Hancock deal with televisions is a starting point to a future in which these all work together seamlessly in a home entertainment network.
"Ultimately, when all these devices are connected, you'll be able to quite easily manage how you watch movies," Mr. Stringer said.
Sony executives are adamant that the "Hancock" experiment is just that - an experiment that is as much about showcasing the potential of Sony's Internet-enabled Bravia television sets as it is about the future possibilities of movie watching. It is not, they said, a push to change Hollywood's carefully calibrated windows for the various outlets in which a film is released: theater, DVD, and pay television.
Any new ways that gets Will Smith into our homes faster is good news indeed. -Leslie Shapiro
LATEST VIDEO