Sony Reveals Pricing & Availability for Bravia XR TVs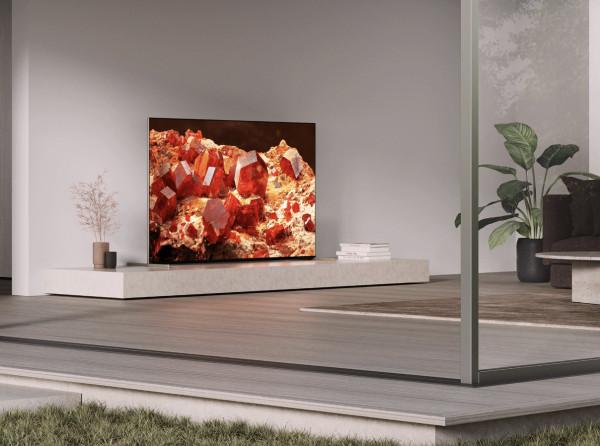 Sony has announced pricing and shipment details for the 2023 Bravia XR lineup of mini-LED, LED, and OLED TVs it previewed in March. Seven mini-LED and OLED models are either available to order now or will be available for preorder in the coming weeks with LED-based models coming later in the year.
Key features of the 2023 Bravia XR TVs include Sony's new Cognitive Processor XR, which is said to reduce noise while improving motion rendering, and XR Clear Image processing for improved motion clarity, which will be available on select models via a firmware update sometime this spring. New LED-backlit models boast an increase in local dimming zones for enhanced backlight control.
Gaming is highlighted in the lineup with the inclusion of Auto HDR Tone Mapping and Auto Genre Picture Mode to optimize picture quality for PlayStation 5 gamers, a Game Menu that allows users to easily customize settings such as VRR and Motion Blur Reduction, a Black Equalizer to enhance visibility in dark areas, and other features.
All Bravia XR models are designed to work seamlessly with Sony's latest soundbars and include an Acoustic Center Sync function that synchronizes the TV's audio system with the center channel of a compatible Sony soundbar for a more immersive experience.
Bravia XR A80L OLED TVs
Models in the Bravia XR A80L 4K OLED series of TVs featuring the Google TV operating system (OS) and Acoustic Surface Audio+, which effectively turns the screen into a multichannel speaker to track onscreen action more precisely, are available in 83-inch ($5,500), 77-inch ($3,600), 65-inch ($2,600), and 55-inch ($1,900) screen sizes. All are available for preorder on May 15th, except the 83-inch model, which can be preordered in June.
Bravia XR Mini-LED and LED TVs
Models in the Bravia XR X93L series of 4K TVs, featuring the Google TV operating system and mini-LED backlighting controlled by Sony's XR Backlight Master Drive, are available to order now with shipping in May. The X93L line has 85-inch ($5,000), 75-inch ($3,300), and 65-inch ($2,400) screen sizes.
The flagship mini-LED model, the 85-inch X95L ($5,800), adds Acoustic Multi-Audio+, which employs "frame tweeters" to elevate the sound for more realistic tracking of onscreen action, and features the in-screen Acoustic Surface Audio+ sound system described earlier. Pre-orders begin on May 8.
The less expensive Bravia XR X90L series of 4K Google TVs feature full array LED backlighting and Sony's XR Contrast Booster, which is said to more precisely controls the LED zones to enhance contrast. Models will be available to preorder in June, except for the $10,000 98-inch model, which can be preordered starting in July. The other screen sizes are 85 inches ($3,300), 75 inches ($2,200), 65 inches ($1,600), and 55 inches ($1,300).
For more on the 2023 Bravia XR TV lineup see our March report here. For ordering and additional detail on mini-LED and LED-based Bravia XL models, visit sony.com.