Sony to Launch 360 Reality Audio with 1,000 Songs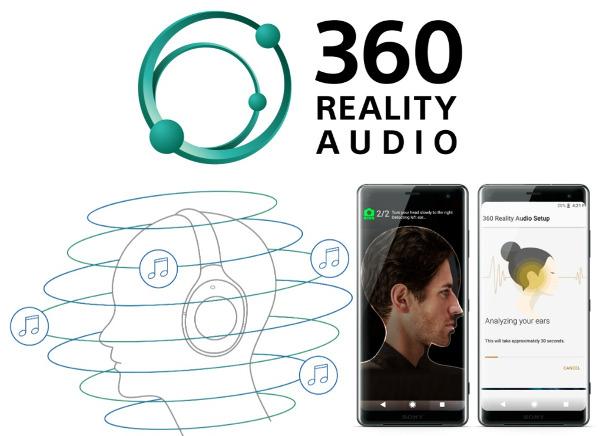 Sony is going head to head with Dolby. The company that invented the Walkman and delivered the world's first CD player will launch the 360 Reality Audio format
it previewed at CES 2019
in the coming weeks with 1,000 songs.
Songs encoded in the new "immersive audio" format will be initially available for streaming through Deezer, Tidal, and the live music streaming site nugs.net, which will feature live recordings of more than 100 songs. Amazon Music HD will also offer 360 Reality Audio music and Sony says it's working with Napster to further expand streaming options.
The first batch of songs will include music from contemporary artists such as Mark Ronson and Pharrell Williams and classic artists such as Billy Joel and Bob Dylan.
Word of the launch follows Dolby's announcement in late September that its object-based Dolby Atmos movie-sound format is now being used for music.
Like Dolby Atmos, 360 Reality Audio is an object-based format, which means a decoder is required to unlock the three-dimensional sound field it aims to recreate. Sony said 360 Reality Audio can be experienced using "headphones from most manufacturers when combined with an Android/iOS smartphone that has a participating streaming services app installed."
A more personalized music experience — one optimized for individual listeners — is possible when using certain Sony headphones in conjunction with the Sony Headphones Connect app. Click here and scroll down for a list of 21 headphones and earphones, including the over-ear WH-1000XM3 wireless noise-canceling headphones ($350) and WF-1000X wireless noise canceling earbuds ($200).
As for experiencing 360 Reality Audio through speakers, Sony acknowledged that special processing and "multiple speakers" will be necessary. At the moment, the only speaker equipped with a Sony decoder is Amazon's new Echo Studio smart speaker, which is due out in early November. Music will be available through the new Amazon Music HD service.
Sony said it has partnered with platform and leading chipset providers to bring 360 Reality Audio processing to "a wide range of future connected devices," including devices that support Amazon's Alexa voice assistant and Google Chromecast.
"Object-based spatial audio technology makes it possible for artists and music creators to produce a music experience by mapping sound sources such as vocals, chorus and instruments with positional information and placing them within a spherical space," Sony said in a press release. "When listeners hear content produced in the 360 Reality Audio music format, they experience an immersion into sound that closely mimics the omnidirectional soundscape of a live musical performance."
Sony is working with music labels — including Sony Music Entertainment, Universal Music Group, and Warner Music Group — Live Nation, and music distribution services to release more content in 2020 and build an ecosystem around 360 Reality Audio, which is based on MPEG-H 3D Audio, an open audio standard developed by Fraunhofer II and optimized for music streaming.
If you live in or near New York City, the 360 Reality Audio technology is being demonstrated at the Sony Square showroom in Manhattan. The showcase starts today (October 16) and runs through Sunday, October 20.
For more information, visit sony.net and music.com/360RA.