Sony Updates Blu-ray Lineup and Introduces 360 Reality Audio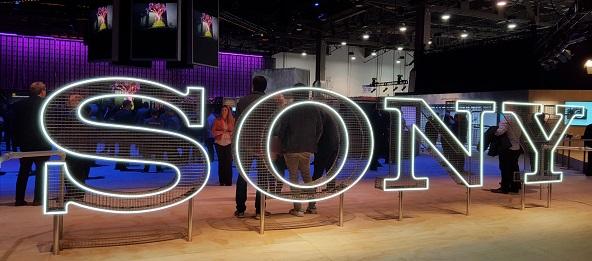 From an audio standpoint, Sony showed both some refreshed old things, and some very new things at CES.
Blu-ray has been around for a long time, but Sony has freshened its Blu-ray lineup with a new offering. The UBP-X800M2 is an UltraHD model, and is an update to the original UBP-X800 model. The new model supports three HDR formats: Dolby Vision (this is the model's most major upgrade), HDR10, and the new HLG (Hybrid Log Gamma) which is intended to address the issue of compatibility between HDR content and non-HDR displays. This is about as close to a "universal physical media player" as you'll find, in that it plays SACD and DVD-Audio (remember those?) I wonder if Sony found a warehouse of old chips for this, or whipped up a new batch.
More currently, the player also has built-in compatibility for 4K streaming from Netflix and YouTube. As you would expect, it can pass through Dolby Atmos and DTS:X. It can also upscale non-4K content for display on your 4K TV; when you are faced with this task, it's always good to see whether your player, or your TV, does a better job at upscaling. The player supports Hi-Res Audio, a feature lacking on other Sony Blu-ray players. Pricing was not announced.
For something completely new, Sony is also showing "360 Reality Audio," an encoding and playback system designed to preserve a complex soundfield for headphone listening. This is a venture from Sony Video & Sound Products Inc., which partnered with Live Nation Clubs & Theaters to record live concerts in a new encoding format. A three-dimensional soundfield is preserved using Sony's object-based spatial audio processing.
These recordings can be played back over headphones, using files to be made available from Deezer, nugs.net, Qobuz, and Tidal. Venues include Hollywood Palladium (Los Angeles), House of Blues Chicago (Chicago), Irving Plaza (New York), The Fillmore (Philadelphia), The Masonic (San Francisco) and The Wiltern (Los Angeles). Reportedly, the processing can also be applied to existing multichannel recordings.
It will be interesting to see if Sony can overcome the chicken-and-egg problem inherent when introducing a new technology that relies on both new software and new (processing) hardware. They had pretty good luck with this on a format called Compact Disc. On the other hand, there was something called Betamax. Although, 360 Reality Audio seems like a much more modest venture than either of those.