Sonus faber Announces Entry-Level Speaker Line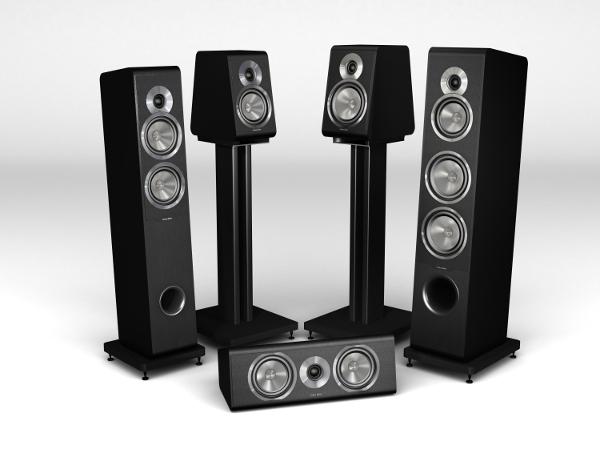 Italian speaker maker Sonus faber has announced plans to introduce an entry-level line of speakers in June with prices starting at $549/pair.
Dubbed the Principia collection, the line has five models—two two-way bookshelf models, two three-way floorstanding models, and a two-way center-channel speaker—and shares many of the design and technical traits of the Chameleon line introduced last year, including brushed aluminum finishes, trapezoidal-shaped cabinets, and the same 1-inch fabric-dome tweeter. All models are finished in black vinyl veneer.
In a press release line announcing the line, the company wrote: "In both its shape and name, Principia embodies the idea of a beginning, a foundation, a primary element: plain and essential lines, like the ones that define the speaker's design, and a name that stands for one's starting point and entry in the high end world."
The lineup comprises two vented two-way bookshelf models, the Principia 1 and Principia, at $549/pair and $699/pair; two vented three-way floorstanding models, the Principia 5 and Principia 7, at $1,199/pair and $1,499/pair; and the Principia C sealed two-way center-channel speaker with a passive radiator at $349.
WHERE TECHNOLOGY BECOMES ENTERTAINMENT