The Sonos One Smart Speaker Gets a Stealth Upgrade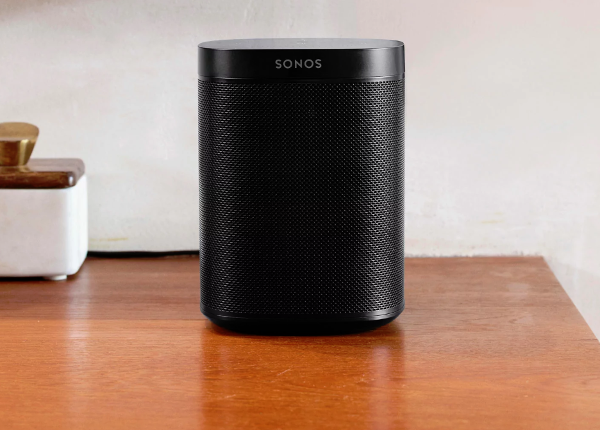 Sonos today began shipping an updated "Gen 2" version of its Top Pick-designated
Sonos One wireless smart speaker
, but you wouldn't know it by looking at it.
The new Sonos One has been updated internally but looks identical to its predecessor, offers no new features, and costs the same ($199). You might call it a stealth upgrade.
The Gen 2 speaker boasts a faster processor, increased memory, and now supports the Bluetooth Low Energy (BLE) protocol, which is also used in the Sonos Beam wireless soundbar, another Sound & Vision Top Pick. Sonos is quick to point out that BLE is not used for streaming audio but for more streamlined communication between the speaker and a phone or tablet during initial setup. Like all Sonos products, updates and audio streaming are handled over Wi-Fi.
The enhanced processing power will likely be put to use to support new features at some point, but, for now, Sonos says no specific Gen 2-only features are planned. Last year, Sonos added AirPlay 2 support to several of its "newer speakers," including the Sonos One, Sonos Beam, Playbase, and second generation Play:5.
In what has become somewhat of a black eye for Sonos, the company has yet to add the Google Assistant voice control that was promised when the speaker launched a year-and-a-half ago. The latest word is it's supposed to be added sometime this year.
The original Sonos One is being offered at the discounted price of $179-$180 on amazon.com, bestbuy.com, and crutchfield.com, among other retailers.
How do you tell the difference between the new Sonos One and its predecessor? Look for "Gen 2" on the product label.
For more information, visit sonos.com.