Social Distortion to Headline Klipsch Fest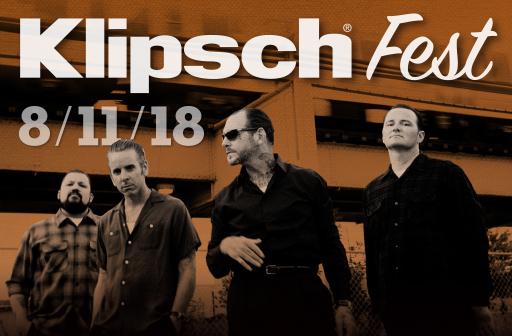 Klipsch today announced that Klipsch Fest, featuring punk rock legend Social Distortion, will kick off at 3 p.m. ET on Saturday, August 11 at Cleveland's Rock & Roll Hall of Fame.
The concert, to be held at the PNC Rock Hall Live! Stage, is part of a day-long celebration that includes live performances, DJ sets, demos, and giveaways.
Admission to the festival is free with the purchase of a general admission ticket to the Rock Hall or you can buy a Klipsch Fest VIP ticket for $75, which includes access to an exclusive "Under the Influences" event, featuring Social Distortion front man Mike Ness. Ness will discuss his career as a songwriter and musician, share stories behind some of Social Distortion biggest songs, and chat about the influential vinyl releases that influenced him as an artist.
The VIP package includes museum admission with access to premium viewing and a private cash bar during the concert.
Social Distortion formed in the late 1970s and broke out in 1983 with the thrashing plate of punk and displeasure Mommy's Little Monster. The band's 1988 follow-up, Prison Bound, hinted at a sonic change to come, and by the band's self-titled 1990 record and 1992's Somewhere Between Heaven and Hell, their sound had solidified into the instantly recognizable brand of rock n' roll that's defined them ever since. Influencing bands such as Pearl Jam, Green Day, Rancid, and many others, Social Distortion's appeal continues across all ages. Almost four decades later and they've managed to stay strong on their own terms.
Klipsch is the presenting sponsor of the Rock & Roll Hall of Fame Induction Ceremony and partners with the Rock Hall to preserve and celebrate the live music experience. The company also hosts hundreds of live performances each year at the Klipsch Audio Stage. The Rock & Roll Hall of Fame museum in Cleveland features the world's largest installation of Klipsch professional and commercial speakers and headphones.
For ticket information, visit ticketing.rockhall.com.
For information on 2018 Rock Hall Live! Events, visit rockhall.com.