Smart Speakers: The Next Smartphone?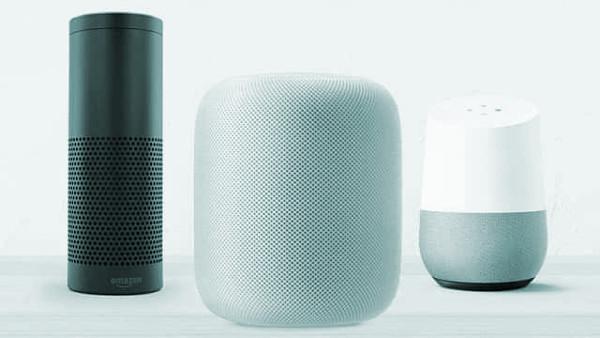 Smart speakers, the product category Amazon created a couple years ago with its voice-enabled Echo, is abuzz on Wall Street.
Although the category is still relatively new, it's exploding and will have a "smartphone moment" when smart speakers become ubiquitous, Oliver Lee, investment director at Old Mutual Global Investors, told the Wall Street Journal (WSJ).
Interest from the financial community goes beyond the speakers themselves — which includes Amazon's Echo and Echo Dot, Google Home, and forthcoming speakers from Samsung and Apple — to the Asia-sourced speaker modules, motion sensors, chips, and other components used to make them.
WSJ reported that demand for smart speakers is expected to help spur an "unprecedented super cycle" for semiconductors, especially the dynamic random access memory (DRAM) chips used for servers powering the cloud computing and artificial intelligence on which speech-recognition software is based.
"Amazon Echo, Google Home, and Apple HomePod are going to be much more prevalent in the home over the next three to four years," Lee told WSJ. "We're in the early stage for this rollout, and we don't think it's fully priced into the stocks [of Asian component suppliers]."
Sales of Amazon's Echo alone were approaching 11 million units as of March, according to Consumer Intelligence Research Partners. Research firm Gartner predicts 75 percent of U.S. households will have smart speakers by 2020 and sees the category hitting $3.5 billion in global sales by 2021, compared with three-quarters of a billion dollars last year.