Skype now on Panasonic HDTVs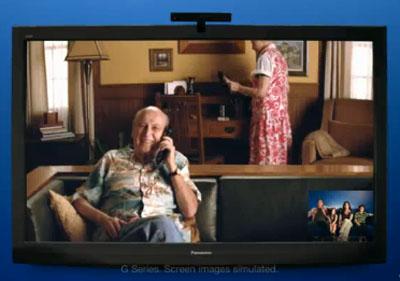 We're heading into Back to the Future Part 2 territory 5 years early. Panasonic has just announced that Skype is coming to VieraCast-equipped HDTVs, with support for video-chat.
While the Skype software is free and Skype-to-Skype calls can be made for free, Viera owners will heed to pick up the $170 TY-cc10W HDTV-mounted webcam to chat through their HDTVs. It's a small price to pay to harass your friends by video-calling them and shouting, "MCFLY! YOU ARE FIRED!"
— Will Greenwald
[Source: Engadget]
LATEST VIDEO
WHERE TECHNOLOGY BECOMES ENTERTAINMENT