Saturday Night Fever Director's Cut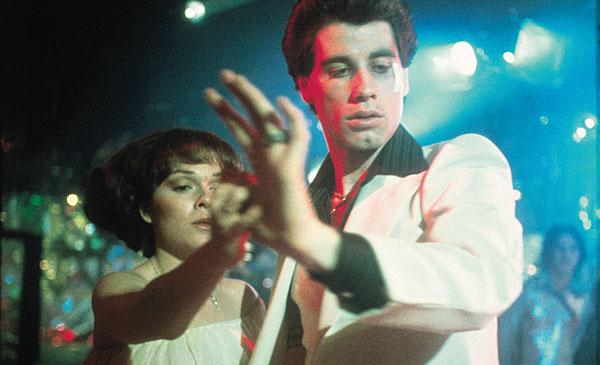 Director John Badham's stark look at life in Bay Ridge, Brooklyn retains its signature natural-light and at-night grit in this 40th anniversary Director's Cut (a mere 4 minutes longer than the theatrical version, also provided). The 4K restoration, presented here at 1080p, is clearly sharper than discs past but no less honest to its origins. Badham's innovative Steadicam technique brings a verging-on-vérité sensibility to the film's genre-defining dance-floor moments at the 2001 Odyssey club, especially during Travolta's star-making solo disco-calisthenics sequence and the more artistic tango-inspired ballet he and simpatico partner Stephanie Mangano (Karen Lynn Gorney) perform together for the climactic dance contest.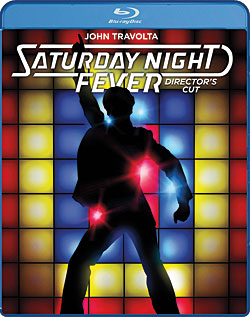 The film's multiplatinum soundtrack helmed by the Bee Gees defined the disco era, or rather, revitalized it, for disco was already on the downswing when SNF hit theaters. Could there have been a more perfect marriage of disco sounds and Bay Ridge visions than Travolta strutting in step to the pulsating 4/4 looped beat of "Stayin' Alive" with paint can in hand during the film's iconic opening sequence? While all the much clearer movie dialogue is properly centered, the music itself truly breathes in TrueHD 5.1 via the more prominent, decidedly of-era wah-wah guitar on "Night Fever."
Travolta fully deserved his Oscar nomination portraying the somewhat naïve but clearly driven Tony Manero. His subtle character choices reveal themselves upon multiple viewings, such as how he properly handles a 12-inch Tavares LP by cupping his thumb on the edge and placing his fingers on the center red label as he carries it from one dance studio record player to another. And though screenwriter Norman Wexler's pull-no-punches racist/ethnic/sexist dialogue may shock some P.C.-era viewers—not to mention make them gasp at the physical and verbal abuse Travolta continually endures from (and occasionally gives back to) his extended family at the dinner table—it was an accurate sign of those you-should-be-dancing (yeah!) times. Forty years on, Saturday Night Fever nearly rivals the New York Times with its ongoing effect on man—and his boogie shoes.
Blu-Ray
Studio: Paramount, 1977
Aspect Ratio: 1.85:1
Audio Format: Dolby TrueHD 5.1
Length: 122 mins. (Director's Cut); 118 mins. (Theatrical Cut)
MPAA Rating: R
Director: John Badham
Starring: John Travolta, Karen Lynn Gorney, Barry Miller
Much as 1955's Rebel Without a Cause and 1969's Easy Rider defined the youth-culture zeitgeist of their respective decades, 1977's Saturday Night Fever deftly captured the me-decade essence of the 1970s, instantly catapulting John Travolta to the A-list in the process.